Why Hotels Should be Investing in Booking Software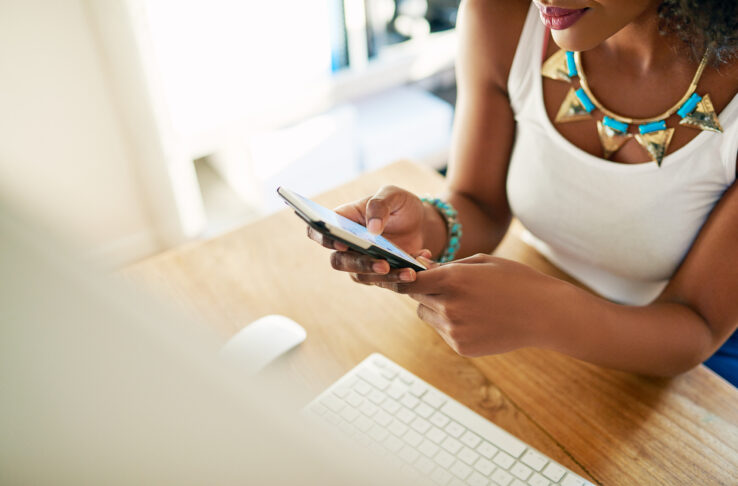 As a hotel owner, you know that managing your bookings can be a daunting task, with so many guests to cater to, it can be challenging to keep track of reservations and ensure that your rooms are fully booked.  Hotels have options, from bookings to check-out that can help to streamline their operations and provide guests with an exceptional experience.  Hotels can invest in a booking software to help streamline operations and make the booking process seamless, which will help to attract more guests and increase revenue.
Hotel booking software is a digital tool that automates the booking process for hotels and other accommodation providers.  It enables hotels to manage their reservations, room inventory, and guest details in a centralized system.  The software also integrates with your website, allowing guests to book their stay directly online.
Benefits of Hotel Booking Software
There are several benefits to using hotel booking software for your property.  The right booking software can help hotels to streamline their operations, provide a seamless booking experience to guests, and increase their revenue.
Increase Efficiency
Hotel booking software enables hotels to manage bookings more efficiently.  The software automates the booking process, reduces the need for manual data entry and streamlines operations.  This frees up your staff to focus on other tasks, such as guest services and marketing.
Improve Guest Experience
Hotel booking software allows guests to book their stay online, making the booking process more convenient for them.  It also provides them with a more seamless experience, from booking to check-out.  This can improve guest satisfaction and lead to positive reviews and more returning guests.
Increase Revenue
Hotel booking software can also help to increase revenue by providing real-time pricing and availability information.  This allows hotels to adjust rates based on demand and maximize their profits.  The software also integrates with other tools, such as channel managers and revenue management systems, to help you optimize your revenue strategy.
Types of Hotel Booking Software

There are several types of hotel booking software on the market, each with its unique features and benefits.
Property Management Systems (PMS)
Property management systems are comprehensive hotel software solutions that include features such as reservations, room inventory, guest management, and billing.  They also provide reporting and analytics tools to help you track your performance and make informed decisions.
Channel Managers
Channel managers integrate with online travel agencies (OTAs) and other distribution channels to help you manage your room inventory and rates.  They also provide real-time updates on availability and pricing, ensuring that your rooms are always up to date.
Booking Engines
Booking engines are online reservation systems that allow guests to book their stay directly through your website.  They integrate with your PMS and other systems, providing real-time updates on room availability and pricing.
What to consider When Choosing Hotel Booking Software
Choosing the right hotel booking software can be a challenging task, hotels have plenty to consider including property size, budget, and integration capabilities.  With the right hotel booking software, hotels can take their property to the next level by streamlining their operations, which leads to improved guest satisfaction and an increase in revenue.
Your Property Size
The size of your property will determine the complexity of the software you need.  If you have a small property, a simple booking engine may be sufficient.  If you have a larger property, you may need a more comprehensive PMS.
Your Budget
Hotel booking software comes at different price points, depending on the features and functionality.  Consider your budget and look for a software that provides the best value for your money.
Integration Capabilities
Choose hotel booking software that integrates with other tools and systems you use, such as revenue management systems, channel managers, and payment gateways.  This will help streamline your operations and improve efficiency.
Vendor Spotlight: Cloudbeds Smart Hotel Management Software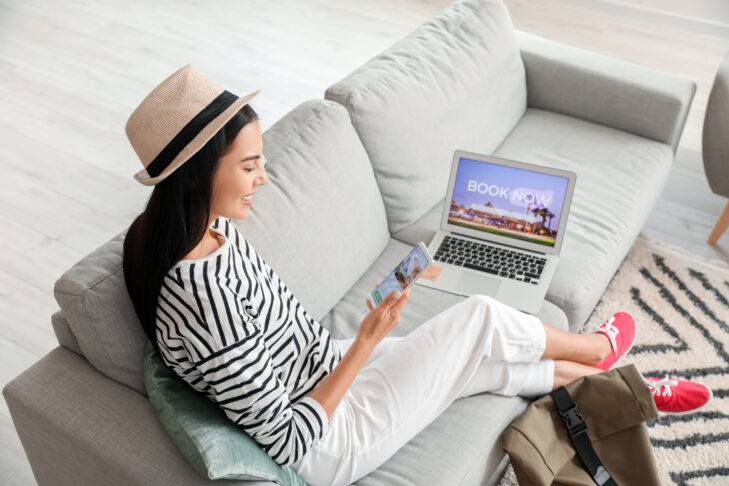 Cloudbeds hotel management software is specifically designed for independent hotels and offers an integrated hotel management solution on a single platform.  Cloudbeds allow hotels to streamline reservation management and front office operations with a central reservation calendar.  Hotels can update pricing and availability in real time, directly from the software.  Cloudbeds is designed for hotels looking for a cloud-based hotel management software that offers a range of features including reservation management, front desk management, and revenue management.  Cloudbeds offer a user-friendly software, with an interface that is easy to navigate and enable hotels to reach more customers, increase reservations and grow their revenue.
Features
One cloud-based system, one login, always in sync
One-click guest check-in/check out
Easy-to-use drag-and-drop calendar
Process credit card payments instantly and securely
Benefits
Drive occupancy with direct bookings 24/7
Commission-free and mobile-friendly online booking engine
Take control over your inventory, pricing plans, and availability
Control user access with permission-based modules
Keep track of cash and housekeeping status in real time