Some Countries and States Require a COVID-19 Vaccine App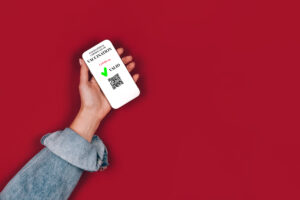 Over a 129 million adults have been fully vaccinated in the U.S. so far and life is slowly beginning to return to normal.  According to TripAdvisor, 67% of Americans plan to travel this summer, 74% plan to travel domestically and 15% are planning an international trip.  Compared to the 1st week of January, hotel searches have increased by 65% and restaurant searches have also increased by 53%.  And some countries and states have created apps that can be used to show proof of vaccination or proof of a negative COVID-19 test, not just to travel, but also to dine in restaurants and to attend large gatherings such as weddings and sporting events.
Interested in Upgrading Your Phone Systems?
Aruba's COVID-19 Health App
Aruba has partnered with development and hosting services company Indicio Tech and global technology provider SITA to develop a new heath app that allows travelers to share their COVID-19 health status with the use of mobile devices.  Travelers can privately and securely share their health information as it pertains to COVID-19 by using their mobile devices.  The Aruba health app uses the security of blockchain technology to create a digital credential for each visitor.  Aruba currently requires all visitors to the country to provide a negative COVID-19 test taken within 72 hours, in order to gain entry to the island.  The health app gives testing labs the ability to send COVID-19 test results directly to the traveler's mobile device.  Using the app, travelers can share their test results by using a QR code that can be scanned by staff at hotels, restaurants, and other businesses to confirm a negative result before allowing entry.
The information is kept securely in a digital wallet and can only be unlocked by travelers, but Aruba officials can revoke access through the app if a traveler's COVID-19 status changes.  According to Aruba's minister of tourism, "The Aruba Health App is fundamental in balancing the dual challenges of reopening our island to tourism while managing the risks of COVID-19.  By providing a trusted traveler credential, we can be sure that visitors have the right documentation needed to move freely around the island while making the verification of that trusted status easy without having to divulge personal information. That is a revolutionary step forward,".
Denmark's Corona Passport
Denmark has established the coronapas, also known as the corona passport in an effort to safely reopen businesses and also for its citizens to show proof of vaccination while they travel to other countries.  The coronapas is required in order to dine indoors at restaurants in Denmark and is also required for indoor seating at sporting events and stadiums as well.  And beginning in April of 2021, hair salons, tattoo shops, massage parlors and driving schools only serve customers with the coronapas exclusively.  Essentially, for most Danish citizens to go about their daily lives, they are required to get the pass to show that they are fully vaccinated, to show that they have tested negative for the coronavirus within 72 hours or that they have recovered from a COVID-19 infection within the past 180 days.  The app can be downloaded on mobile devices or the coronapas can be printed directly from the website.  The European Union plan to establish a COVID-19 health passport in June of 2021, in order to facilitate travel around the continent, but Denmark has already established their own version.
New York State's COVID-19 Excelsior Pass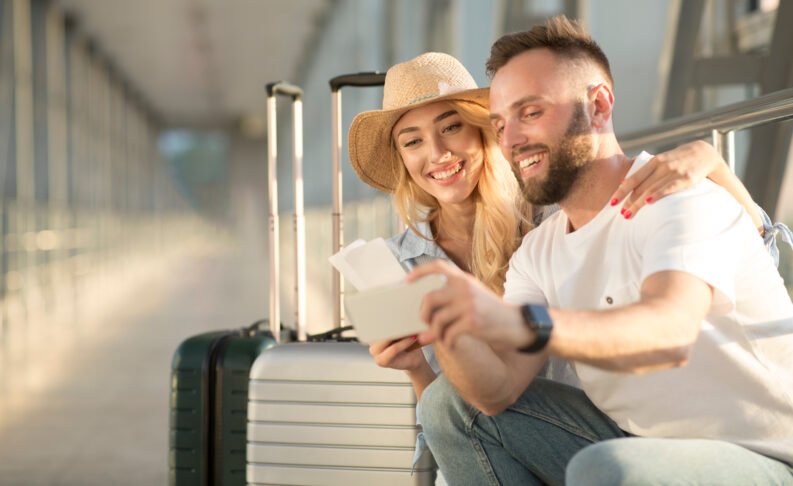 New York State has created a similar app called excelsior pass that some government employees are required to use.  The app verifies whether someone has been fully vaccinated or has recently tested negative for the coronavirus.  The app has been used so far to gain access to restaurants, weddings, and large event venues such as Madison Square Garden and Yankees stadium.  Close to 400, 000 New Yorkers have downloaded the pass, it generates a QR code that can be scanned to produce a green check mark or a red x.  New Yorkers that are fully vaccinated for more that 14 days, those who have received a negative PCR test within 72 hours and those that have received a negative antigen test within the past 6 hours are eligible to use the excelsior pass.  Currently the excelsior pass is not mandatory in New York State, but it is up to businesses and universities to decide whether they require proof of vaccination or a negative COVID-19 test before they allow entry into their establishments.
Hawaii's CLEAR COVID-19 Health Pass
Travelers planning to visit Hawaii can skip the mandatory 10-day quarantine by showing proof of a negative COVID-19 test with the use of their free app.  Hawaii partnered with CLEAR Health Pass technology to create an app that would show a traveler's COVID-19 health status and would allow for a more seamless travel experience.  Travelers can enroll in CLEAR's health pass and securely link their test results to their verified identity before traveling.  As with many of the health passes, test results must be taken 72 hours prior to departure.
Travelers must download the free CLEAR app, open the Health Pass feature and verify their identity by uploading an identifying document including a recent photo of themselves.  Travelers must then link their PCR test results that was taken within 72 hours of departure.  Before travelers board their flights, they will scan both the HI QR Code and Health Pass to validate that all entry requirements are satisfied.  Validated travelers will receive a unique CLEAR wristband to wear to Hawaii to verify successful completion of all Hawaii Safe Travels entry requirements.  Once travelers arrive, they will display their wristbands to airport personnel to show compliance with all entry requirements.