988 Dialing for Suicide Prevention
Suicide is the 10th leading cause of deaths in the U.S. with suicide claiming 48,000 lives in 2018 alone.  According to the Centers for Disease Control and Prevention (CDC), the suicide rate has increased by 35% between 1999 and 2018.  In 2018, 1.4 million people attempted to commit suicide.  The COVID-19 pandemic has had a tremendous impact on mental health.  A recent study conducted by The American Association of Suicidology of over 350 mobile crisis teams, crisis residential programs and crisis call centers, found that 49% reported an increase in call volume since the pandemic began.  And in some cases, the call volume has doubled compared to previous years.
The Correlation Between Suicides and Hotels
Unfortunately, the privacy and security that hotels offer their guests can be considered as an ideal location for those considering suicide.  Hotels provide what experts call a "lethal location", since hotel rooms can be locked from the inside and prevents a person's behavior from being observed by others.  Hotel rooms also reduce the likelihood that family members or significant others will interrupt or prevent a suicide attempt.  In 2010, The National Violent Death Reporting System (NVDRS) found that hotels represented the 4th most common location for suicides and 196 people committed suicides in hotels and motels in 2010.
988 The New Suicide Prevention Lifeline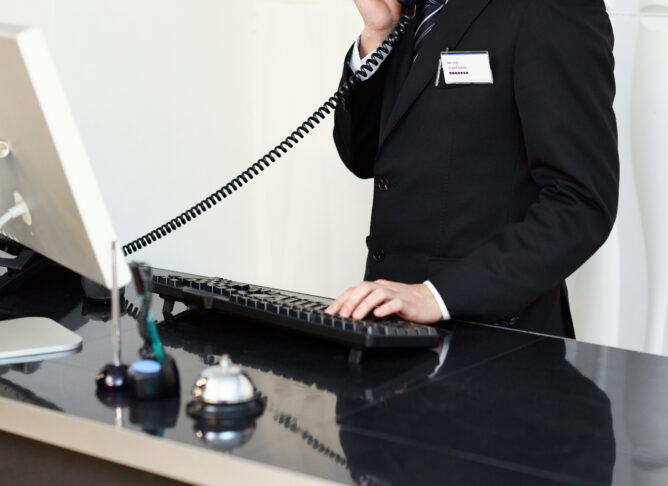 As a response to the growing number of suicides, in 2018 the U.S. government established a 3-digit emergency number specifically dedicated to individuals attempting suicide.  An easily remembered number, 988 was chosen and when dialed will automatically connect the caller directly to one of 170 crisis centers that comprises the National Suicide Prevention Lifeline.  When calls are placed to suicide prevention hotlines, timing is critical as callers could be in a distressed state and may be on the verge of harming themselves.  Any delays could result in the loss of lives; therefore, the FCC wants 988 to become associated with suicide crisis, in the same way that 911 is associated with emergency situations.  When a call is placed to 911, and the dispatcher determines the nature of the call, the caller will then be routed to an experienced counselor.  988 shortens the amount of time it takes for callers to be connected to trained professionals by allowing them to be connected automatically to a mental health specialist.  The hotline provides free counseling and has been recognized in stopping the progression of suicidal thoughts from developing into suicide attempts.
What are the Requirements for 988 Dialing?
The Federal Communications Commission (FCC) is requiring that all telecommunications carriers and interconnected VoIP (Voice Over Internet Protocol) providers make network changes to ensure the dialing of 988 connects callers to a Lifeline crisis center by July 16th, 2022.  The rollout of 988 will require extensive network adapting and will require the upgrading or replacement of switches to accommodate software and programming changes.  Once carriers make the necessary upgrades to their networks, 988 calls will be easily routed to a single national crisis number without the risk of misdirected calls.  All numbers beginning with 988 will be routed to the suicide prevention hotline, so it is important that providers in areas that are still using 7-digit numbers transition to 10-digit numbers before 988 is implemented.  The responsibility of upgrading and replacing network switches will fall to major carriers like AT&T, Verizon, T-Mobile and Sprint.  These carriers will also be responsible for making the necessary upgrades for smaller carriers that rent bandwidth from them.
S.I.P. Trunking and 988 Requirements
All telephone systems are required to configure phones to ensure that 988 callers are connected to the suicide prevention hotline.  That includes all mobile phones and PBX phone systems (Private Branch Exchange) that are primarily used by hotels.  Smaller voice providers can partner with an S.I.P Trunking provider to ensure that the requirements for 988 calling are in place.  SIP Trunking (Session Initiation Protocol) is a process by which business telephone systems can operate using an existing internet connection, instead of a traditional phone line.  SIP Trunking replaces the need for a conventional phone company by providing a connection between a business and its internet telephone service provider.  SIP Trunking seamlessly integrates into existing hardware and systems and would allow carriers to easily upgrade their phone systems to meet 988 requirements.
How Does 988 Dialing Work?
988 is an invaluable resource that allows callers anywhere in the U.S. to be routed to the closest crisis center depending on their location.  Callers from hotel rooms, office phones, mobile phones and other phone systems will have the capability to dial 988 and be connected to a trained professional.  In the event that the nearest crisis center is overwhelmed or experiencing a service disruption or if an area is not serviced by a Lifeline crisis center, the system will automatically route calls to a backup center.  Centers provide callers with crisis intervention, crisis counseling, referral for mental health or substance abuse services and are trained to involve emergency services when necessary.  In 2018, Lifeline answered 2,205,487 calls and responded to 102,640 crisis chats.
FCC chairman, Ajit Pai, "My hope is that by establishing a government-backed 988 suicide and mental health three-digit dialing code, on par with the 911 dialing code all Americans know for emergencies, we will send a powerful signal that there is nothing shameful about seeking help in times of crisis. That it's a sign of strength, not one of weakness. We will let people know that they are not alone."