Why Should Hotels Invest in Digital Assistants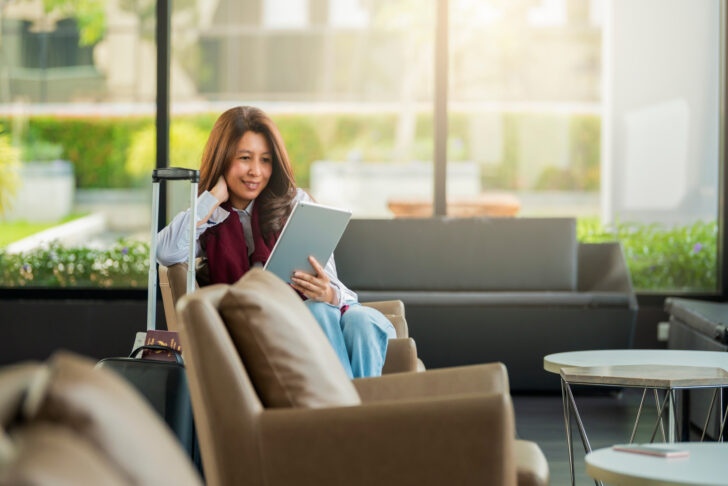 In today's highly competitive Hospitality Industry, hotels are constantly seeking innovative ways to enhance the guest experience and improve operational efficiency. One such solution that has gained significant traction is the implementation of digital assistants. These intelligent virtual helpers offer a range of benefits for both hotel guests and staff, making them a worthwhile investment.
Streamlining Guest Services with Digital Assistants
Enhancing Convenience and Efficiency
Digital assistants, powered by artificial intelligence (AI) and machine learning algorithms, can provide guests with a seamless and personalized experience. They can handle various tasks, such as answering frequently asked questions, providing information about hotel amenities and services, recommending local attractions, and assisting with room service orders. By leveraging digital assistants, hotels can significantly reduce the burden on their front desk staff, allowing them to focus on more complex guest needs and enhancing overall operational efficiency.
24/7 Availability and Instant Response
One of the significant advantages of digital assistants is their round-the-clock availability. Unlike human staff, digital assistants can assist guests at any time, ensuring prompt and immediate responses to their queries and requests. This 24/7 availability helps hotels deliver exceptional customer service, catering to the needs of both domestic and international travelers across different time zones.
Multilingual Support and Cultural Adaptation
Hotels often cater to guests from various cultural backgrounds and countries. Communicating effectively with guests who speak different languages can be challenging. However, digital assistants equipped with language processing capabilities can bridge this gap by offering multilingual support. They can provide information and interact with guests in their preferred language, ensuring effective communication and fostering a sense of comfort and familiarity.
Operational Efficiency and Cost Savings
Streamlining Staff Workflow
Digital assistants can play a pivotal role in improving operational efficiency within hotels. They can assist staff with various administrative tasks, such as managing reservations, scheduling housekeeping services, and processing check-ins and check-outs. By automating these processes, hotels can streamline their staff workflow, reducing manual errors and freeing up valuable time for employees to focus on delivering exceptional guest experiences.
Seamless Integration with Hotel Systems
Leading digital assistants are designed to integrate seamlessly with existing hotel systems and technologies. They can be connected to property management systems (PMS), customer relationship management (CRM) platforms, and other software applications, enabling them to access relevant guest data and provide personalized recommendations. This integration not only enhances the guest experience but also helps hotels gather valuable insights into guest preferences, enabling them to deliver targeted marketing campaigns and drive repeat business.
Enhancing Guest Satisfaction and Loyalty
Personalized Recommendations and Experiences
Digital assistants leverage advanced algorithms to analyze guest preferences and behaviors. By understanding guest preferences, they can make personalized recommendations for dining, entertainment, and local attractions. This level of personalization enhances the overall guest experience, making them feel valued and catered to. Satisfied guests are more likely to leave positive reviews, recommend the hotel to others, and become loyal patrons.
Real-Time Problem Resolution
Inevitably, there are times when guests encounter issues or have specific requests during their stay. Digital assistants can swiftly address these concerns and facilitate prompt resolutions. Whether it's adjusting room temperature, arranging transportation, or addressing maintenance requests, digital assistants can streamline the process, ensuring guest satisfaction and minimizing disruptions to their experience.
Streamlining Guest Comfort and Convenience
Personalized Room Control
Digital assistants equipped with room control capabilities can revolutionize the guest experience by offering personalized control over various aspects of the room. Guests can use voice commands or interactive interfaces to adjust room temperature, lighting, curtains, and even entertainment systems. This level of customization allows guests to create their desired ambiance, promoting comfort and satisfaction throughout their stay.
Seamless Integration with Smart Devices
Leading digital assistants can integrate with a hotel's existing smart devices and systems, such as smart thermostats, smart lighting, and smart blinds. This integration enables guests to control multiple room settings through a single interface or voice command. For example, a guest can simply say, "Hey, digital assistant, set the temperature to 72 degrees, dim the lights, and close the curtains," and the digital assistant will execute the commands accordingly. This seamless integration enhances the overall guest experience by providing a convenient and intuitive way to control room settings.
Hotels can Better Compete
Investing in digital assistants can significantly benefit hotels by streamlining guest services, improving operational efficiency, and enhancing guest satisfaction and loyalty. These intelligent virtual helpers offer round-the-clock availability, instant responses, multilingual support, and personalized recommendations. By leveraging their capabilities, hotels can elevate the guest experience, streamline staff workflow, and optimize operational processes. In the competitive hospitality landscape, embracing digital assistants is a strategic move that can give hotels a competitive edge and propel them ahead of their rivals. So, don't wait—embrace the power of digital assistants and unlock the full potential of your hotel's success.