So you're trying to figure out whether to go with a Lorex or LTS security camera system, huh? I get it, with all the options out there it can be tough to decide which way to go. But don't worry, I'm here to break it all down for you in plain English so you can make the right call.
Video Quality
A top priority when choosing a security camera system is getting high quality video footage. Both Lorex and LTS offer cameras capable of recording crisp, clear video during the day and night.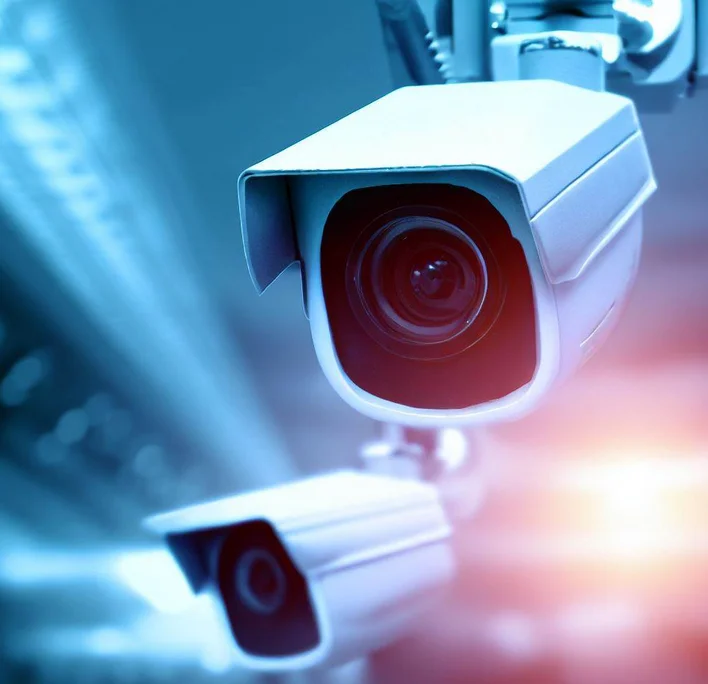 Lorex offers security cameras with up to 4K ultra HD video resolution for their higher end models. This provides extremely detailed video footage. They also have lower resolution options like 1080p or 720p for more budget-friendly systems. Many of their cameras have color night vision which retains visibility at night without sacrificing video quality.
Similarly, LTS offers a range of camera resolutions from 720p up to 4K. Their 4K cameras use H.265 video compression for reduced file sizes while maintaining image quality. For low light conditions, LTS cameras have infrared night vision with a long range to keep the feed visible at night.
When it comes to pure video quality, both Lorex and LTS are on par, offering high resolution IP cameras suitable for a variety of locations and lighting conditions. It comes down to choosing the right camera type and resolution for your particular needs and budget.
Features
When comparing security camera system features, Lorex and LTS have some key differences.
Lorex systems are designed to be DIY friendly for home installation. Their cameras, recorders, and accessories are meant to work together seamlessly with plug and play setup. Lorex also emphasizes wireless cameras and recorders to make installation easier without running video cables. Many of their cameras have convenience features like motion-activated recording, smart motion detection to reduce false alerts, and two-way audio communication.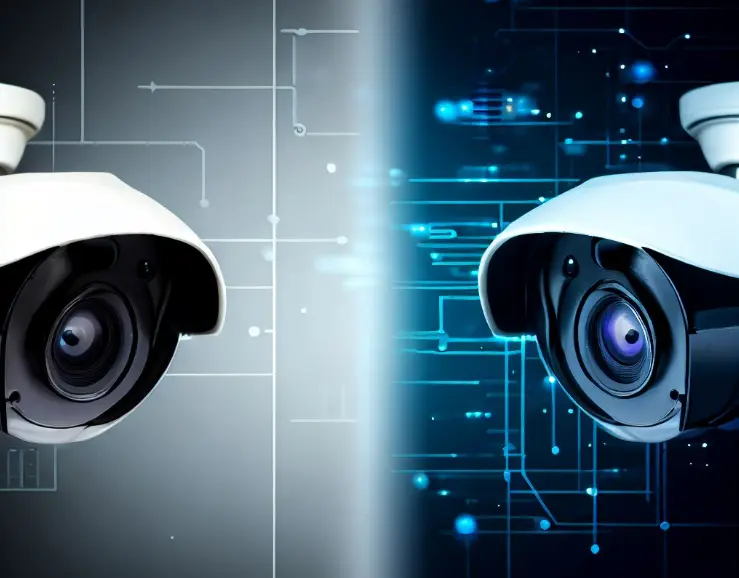 LTS takes a more professional installation approach, with detailed system design services available. Their cameras have a wide range of capabilities including pan/tilt/zoom, vandal-proof housings, and intelligent video analytics. LTS control panels integrate with the security cameras for features like intrusion detection alerts and automatic camera panning to the motion location. The focus is on robust surveillance capabilities.
For easy expandability, Lorex systems use the ONVIF profile S standard so you can integrate cameras from different brands. On the other hand, LTS systems rely on proprietary technology to maximize performance when using solely LTS components.
Overall, Lorex is designed for DIY installation and budget-friendly systems while LTS has more professional-grade options with expansive features.
Mobile Apps
A major benefit of modern IP camera systems is the ability to view and manage your system remotely using mobile apps. Both Lorex and LTS have apps available, but they differ significantly.
The Lorex Home app allows for mobile live viewing in real time, playback of recorded video clips, adjusting camera settings, creating customized views, and more. With AI-enabled cameras, the app can distinguish between people and other motion alerts. Push notifications can be enabled to alert you of activity. The simplicity and intuitive interface makes Lorex Home ideal for homeowners monitoring their own system.
LTS Access is the mobile viewer app for LTS systems. It focuses more on providing live remote access rather than robust management features. You can view live feeds from multiple cameras at once in a grid layout. However, playback of recorded video is not supported directly within the app. The app is designed for those having their system professionally monitored or simply wanting to check in.
Installation and Wiring
Installing a security camera system yourself or having it professionally done is another key consideration.
As a DIY-friendly brand, Lorex systems are designed for easy self-installation. Their wireless cameras remove the need for wiring by transmitting data over Wi-Fi. For wired cameras, Lorex utilizes power over ethernet (PoE) to transmit data and power through a single ethernet cable. Overall their systems are quick and simple to set up without special tools or knowledge required.
LTS recommends professional installation for most of their systems. This allows their cameras to be fully integrated into a security and surveillance network. LTS can provide quotes and contracting services to handle the entire setup process seamlessly. However, with the right network capabilities, advanced users can install LTS cameras themselves much like a Lorex system.
Monitoring Plans
Both Lorex and LTS can provide professional monitoring plans where a third-party alarm company monitors your video feeds 24/7 to dispatch emergency responders as needed.
Lorex partners with COPS Monitoring to offer monitoring plans starting at $19.99 per month with no long term contract required. With COPS Monitoring, you get live monitoring, visual verification of alerts, and emergency dispatch services. Lorex also integrates with third-party DIY alarm monitoring solutions like Alarm.com or SimpliSafe if desired.
LTS uses Rapid Response Monitoring as its alarm monitoring provider. Their plans are competitively priced but generally require a 1 or 2 year contract agreement. With professional installation and monitoring included, LTS systems are ideal for a hands-off approach to your home or business security.
Cost Comparison
When comparing Lorex vs LTS security camera systems, cost is always an important factor. In general, Lorex systems are more budget-friendly while LTS is positioned as a premium solution.
For a basic starter system, Lorex offers wired and wireless options starting at around $200-$300. This typically includes 3 to 5 HD cameras, a recorder, and necessary cabling/accessories. Scaling up to more robust systems with 8 or 16 cameras and increased storage, costs range from $500 to $1500 or more. Their HD over coax systems can be very affordable since they reuse existing coaxial cable wiring.
LTS packages are sold with professional installation included, so it is harder to isolate the camera system costs alone. Their quotes also factor in your specific facility size, camera counts, and features needed. However, the base LTS system starts around $2500 which may include 5 cameras, NVR recorder, and integration services. More complex commercial systems with large camera counts, storage, and monitoring can cost anywhere from $10,000 up to $100,000+.
Overall, Lorex provides quality DIY systems at reasonable price points for homes and small businesses. LTS caters to enterprise-level installations that require professional design and installation. The costs reflect this, with LTS systems being significantly higher but backed by service warranties and monitoring contracts.
Key Comparisons
Video Quality: Similar capabilities, with both offering HD and 4K sensor options.
Features: Lorex focuses on ease of use and wireless options. LTS has more professional capabilities.
Mobile Apps: Lorex app allows full system access and management. LTS app is just for live viewing.
Installation: Lorex is DIY friendly. LTS recommends professional installation.
Monitoring: Lorex partners with third-party providers like COPS Monitoring. LTS uses Rapid Response.
Cost: Lorex starts under $300. LTS systems often cost $2500+ not including installation.
Which is Right for You?
When choosing between Lorex and LTS security camera systems, start by considering your use case.
For home use, Lorex is likely the better option. Their systems are designed to be installed by homeowners without any networking expertise required. Their wide range of wired and wireless cameras, intuitive apps, and budget-friendly packages make Lorex a great DIY pick.
On the other hand, LTS caters to commercial and enterprise installations where security is paramount. Their capabilities like PTZ cameras, intelligent video analytics, and seamless integration with access control systems provide robust surveillance. Professional design, installation, and monitoring ensures an optimized system.
Casual homeowners and small business owners get the best value from Lorex. Large organizations that need state-of-the-art systems with guaranteed performance are better served by LTS. Keep in mind your specific environment, camera coverage needs, and budget when deciding between these two security camera system providers to determine the right solution.