Welcome to The Age of The Contactless Hotel Check-In Experience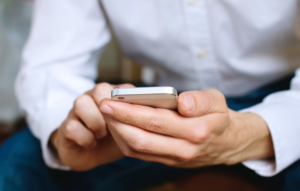 COVID-19 has by far been the biggest disrupter for the Hospitality Industry, mandatory stay at home orders, travel bans, and social distancing has had a significant effect on travel and has resulted in a severe impact on occupancy levels for hotels.  The Hotel Industry has suffered a $46 million loss in room revenue since the COVID-19 pandemic began and technology will be the biggest influencer that can help to enhance health and safety standards and give consumers the confidence they need to travel again.  The key factor to rebuilding and getting staff and occupancy levels back to normal rates, is the Hotel Industry's continued investment in contactless hotel technology.  Contactless solutions allow hotels to give guests a more personalized and convenient experience, while reducing the contact that would normally be associated with the guest and staff interaction.
Interested In Upgrading Your Phone Systems?
Contactless Hotel Technology is Key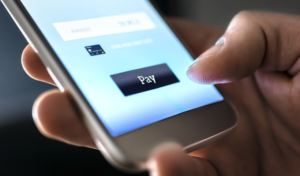 Before the COVID-19 pandemic accelerated the use of the contactless hotel technology, consumers were already showing interest in the convenience of contactless check-in, as well as other contactless services.  A 2015 study done by Software Advice, found that 60% of travelers preferred to book a hotel that offered mobile check-in.  The pandemic forced hotels to invest in contactless technology as a means of adhering to the new government health and safety guidelines, but the technology was already available.  A recent study conducted by Taxi2Airport found that the majority of those surveyed preferred to use their mobile phones when doing business with a hotel.
40% preferred hotels that allowed for mobile check-in and check-out.
58% would pay extra for mobile check-in and check-out.
29% preferred mobile key less room entry.
58% would also like to use their mobile phones to make their restaurant reservations during their hotel stay.
43% would like to use their mobile phones to order room service.
40% would like to use their mobile phones to mark their rooms unoccupied for cleaning.
Contactless Hotel Check-In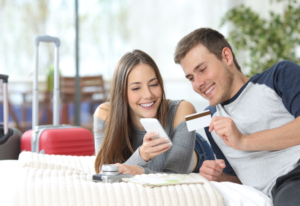 Mobile check-in is a part of the contactless experience that allows guests to check in from anywhere prior to arriving at their hotels.  After guests make a reservation, they will receive a link via text or through email requesting that they complete the check-in process.  The link allows guests to upload their ID cards, to enter their credit card information and to provide their signatures virtually.  That information is then reviewed by the hotel which verifies their identity and completes the check in process.
Mobile Key for Hotels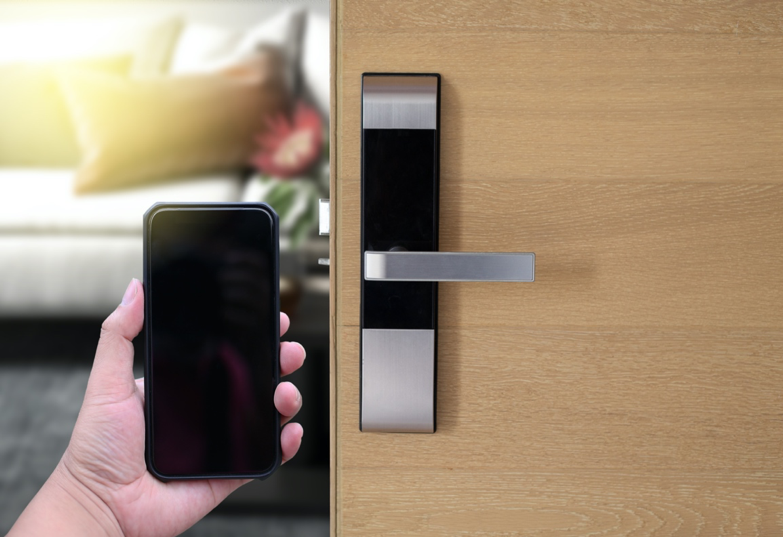 Mobile key provides key less entry that allow guests to unlock their guest rooms by using the hotel's app on their mobile phones, instead of the use of traditional key cards.  Once guests have completed the mobile check-in process, they will then be notified when their mobile keys have been activated.  Mobile key work with Bluetooth technology and once enabled will allow guests to scan using their phones in order to access their guest rooms.
Contactless Biometrics Check-In Kiosks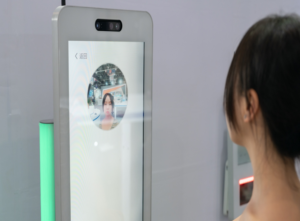 In August of 2020, NEC Corporation launched the contactless biometrics check-in kiosks, that allow guests to complete all the required procedures to check-in to their hotels.  The kiosks have the capability to authenticate guests by scanning their passports and faces and doing a comparison to confirm their identity.  The kiosk then dispenses key cards for their guestroom entry.  Hotels can also opt to add the thermal temperature screening to the check-in process, by enabling kiosks to check for elevated body temperatures.  Unlike the traditional self-check-in kiosks, the contactless biometrics check-in kiosks do not require any physical contact in order for guests to check in and receive access to their rooms.
The FlyZoo hotel in China is almost an entirely contactless experience from check-in to check-out.  The FlyZoo app allows guests to book their hotel stays directly from their mobile phones, the app also provides virtual tours of each room to help guests make their selections.  Guests can check-in using facial recognition technology directly from their mobile phones.  Facial recognition is also used in order to access the elevators and is also used to access guest rooms.  International guests can check in at the contactless kiosks where they're required to insert their passports and their identities will be confirmed by matching their facial scans.
Benefits of Contactless Hotel Check-In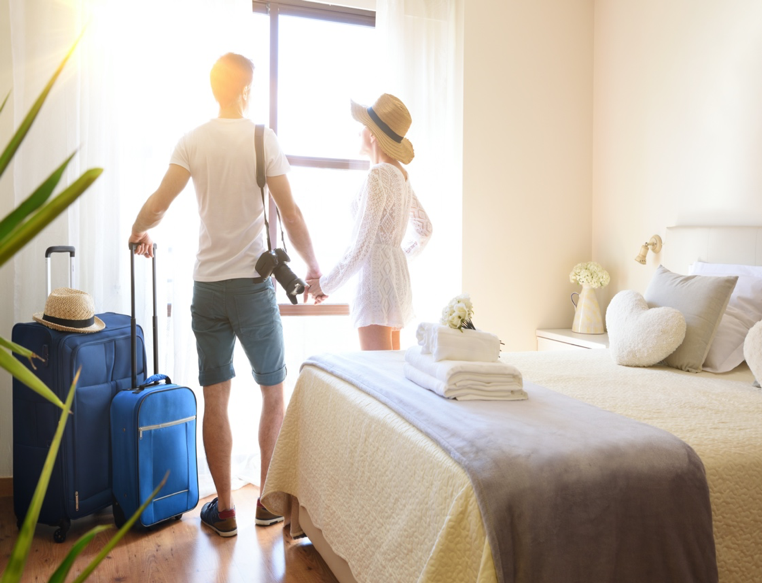 Limits Interaction
Contactless check-in allows hotels to adhere to the health and safety guidelines put in place to prevent the spread of COVID-19.  It ensures that guests enjoy a safe hotel experience by limiting interaction.
Check-In From Anywhere
Mobile check-in allows guests to check in from anywhere around the world before they even enter the hotel premises and check-in can be done entirely from their mobile devices.
Creates a More Personalized Guest Experience
The mobile check-in experience allows guests to be in contact with hotel staff from the moment they make their reservations. This allows staff to create personalized experiences by getting information ahead of time.
Increases Efficiency
Contactless check-in also increases staff efficiency, during the COVID-19 pandemic, most hotels have had to operate at reduced capacity.  Contactless check-in reduces overcrowding at the front desk and communal areas and allows staff more time to dedicate to other duties.
Convenient Check-In Experience
Check-in is simple and convenient and reduces the amount of time guests spend waiting in line, filling out paperwork and verifying their identity.
Mobile Key and the Future of Mobile Solutions
Investing in contactless technology will give hotels a competitive edge, as most consumers prefer to use their mobile devices in their dealings with hotels.  A report by technology provider Criton, found that 80% of hotel guests would download a hotel app that would enable check-in and 62% would prefer to check-in using a mobile app.  A Deloitte 2019 global mobile consumer survey found that 90% of adults owned a smart phone and 95% of their smart phones were used daily.