The Texting Revolution and It's Benefits for Hotels
Businesses and consumers are looking for convenient ways to connect and more businesses are turning to some form of text messaging.  Business texting platform Zipwhip, found that more businesses are using text messaging to interact with consumers and consumers want communication in real time and want an immediate response without waiting for a return call or waiting for an email response.  Zipwhip found that 68% of businesses use some form of texting and 91% of those surveyed had received texts from businesses.  Businesses primarily use text messaging for scheduling, for customer service and support, to provide alerts and reminders and for internal communication among staff.  It is predicted that by the end of the year, 25% more businesses will adopt texting as a means to connect with customers.
55% of consumers preferred texting for sales and inquiries.
53% preferred texting for customer service and support.
52% were in favor of texting for marketing and promotions.
70% preferred text messaging for scheduling purposes.
19% of consumers preferred texting for alerts and reminders.
Interested in Upgrading Your Phone Systems?
GuestXMS for Hotels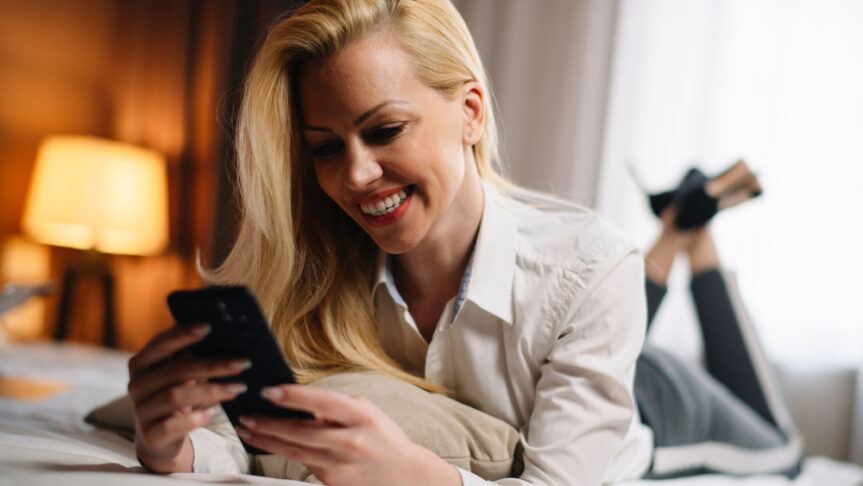 Guests expect more personalized and immediate ways to communicate with hotels and one of the most convenient ways is through a text messaging platform.  Maestro's GuestXMS is a complete guest engagement hub that enables on-site text messaging surveys, a 24/7 chat concierge, case management and post stay Guest Experience Management (GEM) surveys that covers the entire guest experience.  GuestXMS was designed with independent hotels in mind and gives hotels crucial guest data from a single source and allows guests and staff to communicate without the need to download an app.  GuestXMS allows hotels to use text messaging to gain valuable insight into the guest satisfaction upon their arrival and throughout their stay.  It allows hotels to immediately address guest concerns and fix any issues that may arise before guests check out.  Hotels that have implemented GuestXMS are receiving 20 times more responses from guests through their one tap surveys.  Many guests are using GuestXMS to connect with front desk staff, to schedule transportation, to book experiences or to request amenities.
GuestXMS Highlights
Survey guests before, during and after their stay (email or sms)
Get 20 times more responses with 1 tap surveys
Identify issues with time to resolve them
All requests are in one central location
Two-way messaging, department dispatching and alerts and reminders.
Insight into guest satisfaction
Insight into incident resolutions and staff engagement
"Before adding GuestXMS to our Maestro Integrated PMS Suite, we were using manual survey cards to determine if our guests were happy," said Stephanie Stanton, Guest Services Manager of the luxury golf destination resort Muskoka Bay Resort in Gravenhurst, Ontario. "This user-friendly guest feedback system is a huge convenience. Previously we didn't hear about guests' stays until long after checkout. It didn't give us the opportunity to perform guest recovery if needed. Now we can engage with everyone while they are still on premises. Thanks to Maestro's proactive feedback functionality, 60% of our guests are responding to us at the point of the initial request through GuestXMS, compared to maybe 20% who responded to paper survey cards if we were lucky. This really is a perfect solution, as it gives us a great line of communication to guests. And, because people are comfortable with this medium, most opt-in to receive communications from us during their stay. Therefore, we can keep asking questions to ensure a flawless experience."
Guests are informed about the use of text messaging during the check-in process and are encouraged to give hotels feedback about their experience.  "Since adding GuestXMS we are seeing nearly all 10/10 scores in guest satisfaction," she adds. "We let everyone know at check-in that we will be reaching out to them by text message throughout their stay and we encourage them to provide feedback about our services or just let us know if there is something they need. Nearly everyone is engaging with us about one thing or another, and we couldn't be happier."
How Can Hotels Use Text Messaging?
Text messaging has a 98% open rate, 90% of texts are read within the first 90 seconds and 35% of consumers texted with businesses between once per day and once per week.  Many hotels are using a form of text messaging as a means of communicating valuable information to guests.  Using a text messaging software to communicate with guests will give hotels the opportunity to increase revenue, hotels can also see an increase in online reviews and the opportunity for service recovery.
Text messaging can be used to communicate with guests prior to their arrival to update guests on policies related to COVID-19, as well as other polices that may impact their stay.  Hotels have had to change their polices due to the pandemic, text messaging can be used to inform guests about the changes to the frequency of housekeeping, as well as to inform guests of the safety standards implemented by the hotel.  Hotels can also utilize text messaging to communicate with guests regarding their dining options and can also be used to send links with menu options.  Guests can also request room service, additional services or to make special requests during their hotel stay.  Text messaging can give hotels the opportunity to increase revenue, by upselling guest experiences, such as recommending special services that guests can purchase.  Text messaging also enables hotels to immediately address and rectify issues that can improve guest satisfaction.
Hotels Can Use Text Messaging to:
Inform guests about check-in procedures
Keep guests abreast of updated COVID-19 Cleaning and Safety Standards
Provide Room Service Menus
Housekeeping Status Updates
A Link to Leave an Online Guest Review
Opportunity for service recovery
Opportunity to increase revenue
 Allows for real time updates and responses