The Smartphone Revolution and Its Impact on Hotels
It has been estimated that between 3 and 5 million people own cellphones worldwide, with the expectation of the number of cellphone owners increasing in the years to come.  According to a study conducted by Pew Research Center, 97% of Americans own some type of a cellphone and 85% owned a smartphone.  The number of smartphone users has dramatically increased, as only 35% of Americans owned a smartphone in 2011.  Currently, 15% of American adults use smartphones exclusively to access the internet and do not subscribe to a broadband home service.
Need to Upgrade Your Phone Systems?
Cellphone Technology is Spreading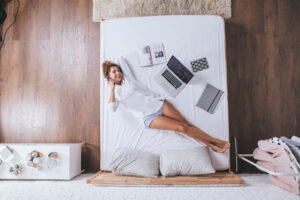 Cellphone technology is rapidly spreading and is having an impact on everyday life.  People use smartphones daily to browse social media, to make online purchases and also to book travel and hotel stays.  A 2019 study conducted by CWT, a travel management company, found that 71% of global business travelers embraced travel innovation.  81% of global travelers felt that smartphones were one of the most important devices to travel with.  Globally, 17% of travelers frequently used kiosks during hotel/airport check in and 26% frequently used smartphones for ridesharing.  47% of travelers from the Americas (North, Central and South America) used online check-in during travel, 43% used google services and 41% used mobile travel apps.
Contactless Communication is in Demand
The onset of COVID-19 has made contactless hotel communication a priority, and many hotels use some form of messaging to keep guests informed of safety requirements.  Many hotels are now introducing hotel text messaging platforms to communicate with guests before they arrive, and text messaging is also being used to gather information that can personalize the guest experience.  Hotels also use text messaging to inform guests when their rooms are ready in the event that they should arrive early and to help guests' checkout more efficiently.  A 2019 Skift report found that guests at the Cosmopolitan hotel in Las Vegas who texted using its chatbot spent 30% more money than guests who didn't use the platform.
Guests Have Diverse Communication Preferences
A 2019 study conducted by hotel operations platform ALICE, revealed that when communicating with hotels, 32% of guests preferred to do so in person.  When making special requests, 15% of millennials ages 18-34 preferred to communicate using text messaging, 17 % of 35–54-year-old preferred to receive an email survey prior to their arrival.  And 66% of guests who were 55 and older desired to speak with hotel staff directly.
Contactless Mobile Solutions for Hotels
COVID-19 has accelerated the Hotel Industry's investment in hotel technology.  Hotels utilized technology to adhere to safety standards and to reduce the spread of COVID-19.  Contactless hotel technology was put in place to limit interaction between guests and staff.  Hotels began offering guests mobile check-in, which gave guests the option of checking in from anywhere around the world by using their smartphones or mobile devices.  Mobile devices can also be used to gain access to elevators and hotel floors.  And Mobile Key allows guests to open guest rooms with a code sent to their smartphones or mobile devices.  Contactless hotel technology doesn't stop there, it is also being offered inside of guest rooms.  Contactless in-room controls allows guests to use their mobile devices to operate the hotel TV, to control the thermostat, to control lighting and even to control curtains and blinds.  Hotels are also giving guests access to digital menus where orders can be placed by using mobile devices.
SIP Trunking and Guest Experience
Hotel rooms are equipped with telephones, which are a necessity in the event of an emergency.  But travelers will arrive at hotels with their cell phones, tablets and laptops and the majority of hotel guests will use their smartphones during their stay instead of using the hotel phone.  Hotels can cater to guests' expectations by switching to an internet-based phone system.  SIP Trunking (Session Initiation Protocol) is a process by which business telephone systems can operate using an existing internet connection, instead of a traditional phone line.  SIP Trunking replaces the need for a conventional phone company by providing a connection between a business and its internet telephone service provider.  This technology has mobile device capabilities and have the ability to support mobile devices by allowing them to become an extension of the hotel's phone system.  Hotels can offer guests the features they desire while significantly cutting the cost of their telecommunication expenses.
Hotels Need to Find the Right Balance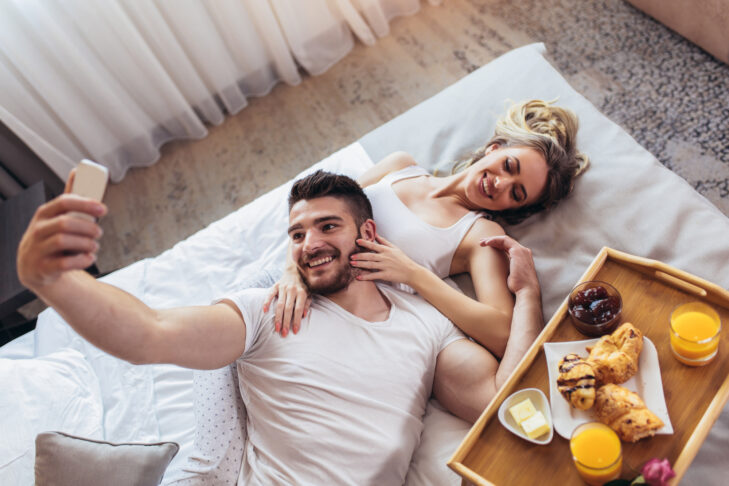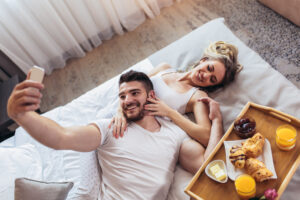 Each guest will arrive at hotels with different communication preferences and expectations.  It is up to the hotel to offer a personalized guest experience by tailoring experiences to fit the need of each guest.  Research has shown that guest communication preference is generation based, some guests will require more in-person interaction, while other guests prefer to communicate using their mobile devices.  Hotels are in the position to provide guests with the personalized attention that hospitality is known for, with the added convenience that mobile technology offers.