The Covid-19 pandemic has had a tremendous impact worldwide.  Americans have been advised to stay home, to avoid crowded areas and to maintain social distancing.  Travelers are weary of the pandemic and have legitimate safety concerns about the safety of their hotel stays.  Employees are equally concerned for their well-being and rightfully so, as Covid-19 has been responsible for over a hundred thousand deaths in the United States alone.
The New Reality For the Hotel Industry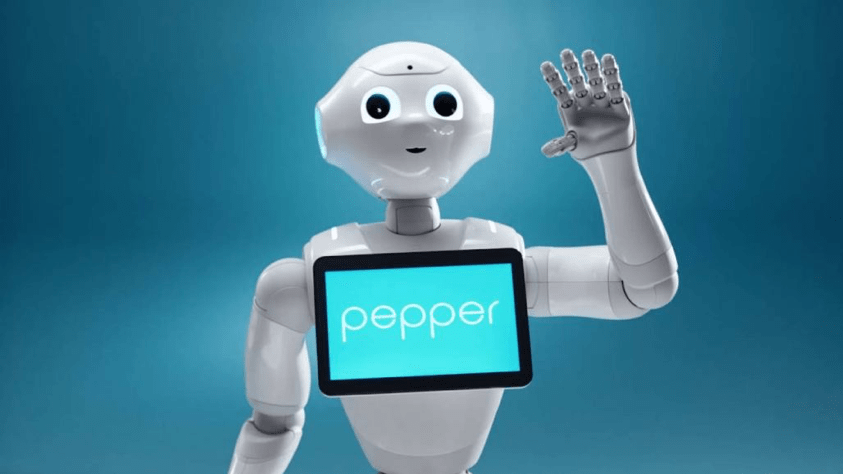 Covid-19 has resulted in over 180 thousand deaths and has infected millions in the United States.  Safety is of the outmost importance within the Hotel Industry and they've had to implement stringent safety measures as a means of protecting their employees and guests.  Due to the nature of their jobs, hotel workers are required to be in situations that increase their risk of contracting COVID-19 .  They are required to clean hotel rooms and premises, and some have to interact with a large number of guests.  Creating a safe work environment as well as restoring consumer confidence is key.  The pandemic has pushed the Hospitality Industry to invest heavily in technology and to elevate their sanitation standards.  Most hotels are equipped with mobile check in and mobile key entry, as well as digital services that allow guests to place orders and request assistance by using their mobile phones.  This type of technology is no longer an option, it has become a necessity for hotels during this global crisis.
Upgrade Your Hotel Technology!
UV Technology Scanners
While most hotels have transitioned to mobile keys, there are some hotels that are still utilizing key cards.  And ensuring that these key cards are sanitized and safe for hotel guests is crucial.  UV technology scanners can be used to sterilize key cards, keyboards, as well as large areas within the hotel such as conference rooms and pool areas.  The use of UV light is highly effective against microbes and can be used to cover large surface areas without the use of cleaning liquids or wipes.
Facial Recognition Software and Biometrics Solutions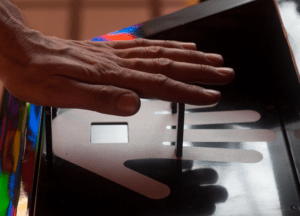 Another option for hotels is facial recognition software and biometrics solutions, this option allows managers to spot potential safety risks and non-compliance within minutes.  The software can be used to detect elevated body temperatures in seconds and can also detect whether an employee is properly wearing their masks.  They can be used to track attendance, for visitor management and to maintain records of all scans.  Select firefighters in Massachusetts were given Oura rings that monitored and tracked vitals to detect fatigue and illness.  Voice biometrics is also a good option and can be used in 6 seconds to take voice samples to identify respiratory symptoms such as coughing or shortness of breath.
Wearable IOT Devices and Video Solutions
Wearable devices can be used to monitor social distancing by tracking the movements of employees and by sending an alert when they come in close proximity to another employee.  The device can be clipped on to the employees clothing, attached to their badges or can be worn around the neck.  Interaction with coworkers can easily spread the covid-19 virus and wearable devices like these can effectively slow down the spread.  They also allow managers to alert employees who have been in contact with other employees who have tested positive for the covid-19 virus.  Managers are then able to quickly address situations that cause safety concerns.  These wearable devices are waterproof and only require a single charge that can last for days.  The devices also address privacy concerns by allowing the employee's information to remain secure from third parties.  Voice solutions offer another option that hotels can potentially utilize.  A Canadian company, Local Security has developed a video solution that has the ability to detect hand sanitization, mask wearing, cluster density and social distancing.  This can be used with existing video systems to capture real time videos that allow managers to take immediate action.
Automated Intelligence Robots
Hotels have the option of utilizing automated intelligence robots to complete tasks that might pose an elevated risk to employees.  UV sanitation robots can be used instead of employees to clean areas of the hotel.  Hotel delivery robots are another option that have already been implemented in hotels in Hong Kong and South Korea.  They can be programmed to make room deliveries and have the ability to deliver a number of items to guests.  Once the robot has reached its destination, guests can unlock them with a code from their mobile phones and retrieve their orders.  These robots can make deliveries around the clock and have the capacity to deliver over 100 items per day.  They maneuver easily, can identify and move around obstacles and can take the elevator to and from their deliveries.  The delivery robots are programmed for delivery and are tracked remotely by hotel staff.  Implementation of these hotel robots greatly reduces the interaction between hotel employees and guests.
It's especially important that the hotel industry learn to navigate this new landscape that covid-19 has presented. And there are many options that can be utilized to restore employee and guest confidence while meeting safety requirements.  Technology is available that can monitor a hotel's cleaning regimen and get staff accustomed to the new standard.  The use of digital monitoring systems can keep track of what areas are cleaned in the hotel by requiring employees to scan a code after cleaning has been completed.  The software also has the capability of sending out reminders of cleaning duties and informs managers when tasks have been completed.
They are worth the investment
It's crucial that hotels explore all available technology in order to maintain a high level of sanitation.  Employing these advanced technology solutions are worth the investment in order to ensure the protection of employees and guests.  They make communication between managers and employee more fluid and they have the ability to track staff attendance to ensure that hotels are fully prepared to serve their guests.  They offer an added layer of protection to employees, as well as guests by minimizing interaction.  A study conducted by Harvard University reported that wearable devices can slow down the transmission of the covid-19 virus by quickly identifying those who have come in contact with employees who have tested positive for the virus.  It's going to become essential for hotels to take their safety standards to the next level in order to ensure the safety of their employees and guests.