Anti-Microbial LED Lighting Technology for Hotels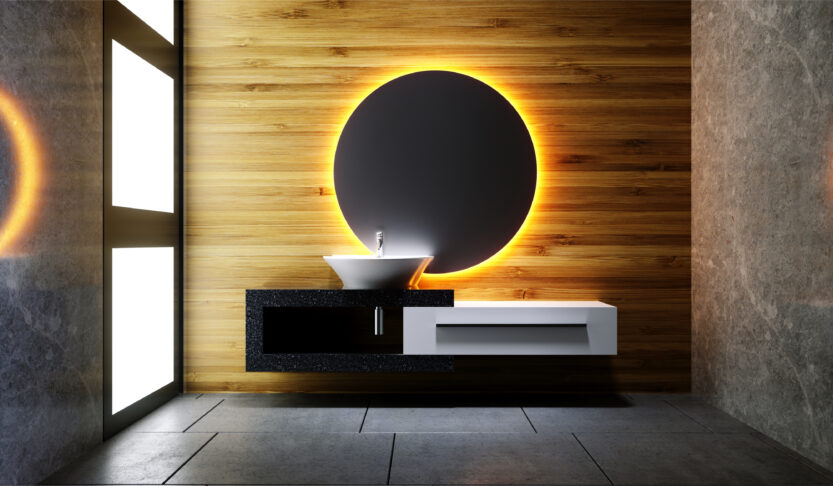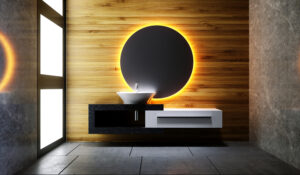 The Covid-19 pandemic changed the landscape of the Hotel Industry and put sanitation at the forefront for everyone.  But travelers have long been concerned with their hotel's cleanliness, a 2015 study conducted by the International Journal of Contemporary Hospitality Management found that travelers were willing to pay significantly more for enhanced disinfecting of hotel rooms.  86% surveyed, mentioned that cleanliness was a top priority for them when reading hotel reviews.  And 71% required above average cleanliness from their hotels.  The COVID-19 hotel impact elevated the concern for hotel cleanliness, a recent survey commissioned by the AHLA and conducted by Morning Consult, found that cleanliness had a significant impact on hotel choice.  81% of travelers felt more comfortable staying at hotels that implemented cleaning protocols and standards as a means of combatting the spread of COVID-19.  As an additional safety measure, 88% of travelers were also in favor of limiting the frequency of room cleaning.
Which Hotel Technology Best Fits Your Needs?
What is Anti-Microbial Lighting Technology for Hotels?
COVID-19 brought about a wave of innovative COVID-19 hotel technology, as many sought out technology as a means of adhering to cleaning standards as required by the Centers for Disease Control and Prevention (CDC).  Hotels began investing in hotel cleaning technology, such as electrostatic sprayers which were effective against microbes and UV technology which had the capability of cleaning large surface areas, such as pool areas.  Now hotels have a new and innovative way to ensure cleanliness and to combat the spread of COVID-19 and other diseases.  The latest hotel technology innovation is anti-microbial LED lighting technology, this technology provides lighting while simultaneously disinfecting surface areas.  Anti-microbial lighting technology can be embedded into the lighting system and can continuously disinfect against bacteria, germs, fungi and other microorganisms.  This LED lighting technology can be embedded in high touch areas such as behind elevator buttons and have the ability to reduce surface contamination by 99%.  Anti-microbial technology provides around the clock automated cleaning and works in conjunction with other cleaning methods.
Hotels have the option of using anti-microbial lighting technology in different modes depending on where they plan to be installed.  The white anti-microbial and light mode is used in high traffic areas and the violet enhanced anti-microbial light mode offers higher doses  and can be used in empty areas where lighting is not required.  Those in the travel and tourism industry are taking traveler safety seriously, Delta airlines recently invested in anti-microbial lighting technology with the goal of installing them in their aircraft bathrooms.
Anti-Microbial Lighting Technology is Beneficial for Hotels
Large quantities of people come in and out of hotels and the investment in anti-microbial LED lighting could reduce the amount of microorganisms that guests and employees come in contact with.  A recent study conducted by Travelmath assessed the number of germs that were present in hotel guestrooms.  They took 36 samples from 9 hotels, ranging from 2-star to 5-star hotels in order to conduct their study.  The study found that areas in hotel rooms that had the most germs were the bathroom counters, followed by the remote control, the desks and the room telephones.  Another study conducted by UpgradedPoints, revealed that hotel elevator buttons have 1,477 times more germs than the average household bathroom door.   Anti-microbial technology could eliminate 99% of the contaminants that hotel guests and employees would come in contact with.  This type of lighting hotel technology is ideal for elevators, lobby areas, kitchens, eating areas, bathrooms and guestrooms.
Is Anti-Microbial Lighting Technology Safe for Hotels?
Anti-microbial lighting technology has been validated by the scientific community and is safe for continuous use around humans, pets and plants.  Given the outbreak of COVID-19, hotels have invested in various cleaning technology, such as UV lighting technology in order to disinfect areas of the hotel.  UV technology is known for disinfecting the air and surface areas and have been effective in reducing the spread of microorganisms.  Hotels began investing in UV sanitation robots that have been proven effective at disinfecting large surface areas.  But this lighting technology needs to be used in closed areas that are not accessible to people while disinfecting takes place.  UV lighting technology can pose certain health risks, depending on the wavelength, the dosage and the length of time used.  Unlike UV lighting technology, anti-microbial technology is a safer option for hotels to use in high traffic areas while reducing contamination by 99%.
Anti-Microbial Lighting Technology is Worth the Investment
The Hotel Industry has been taking the COVID-19 pandemic seriously and have turned to technology to ensure the safety of their guests and employees.  Hotels have invested in contactless hotel technology as a means of limiting interaction and to limit the number of surface areas touched by guests.  Contactless hotel check-in and mobile key, allows guests to bypass the front desk lines and check-in prior to entering the hotel premises.  In addition to contactless hotel technology, hotels have invested in various cleaning technology and have also limited room cleaning services to reduce the spread of COVID-19.  Anti-microbial lighting technology would work well in conjunction with the other cleaning methods that hotels have adopted and would greatly reduce the amount of contaminants that hotel guests come in contact with.