What are App Clips and How Can They Benefit Hotels?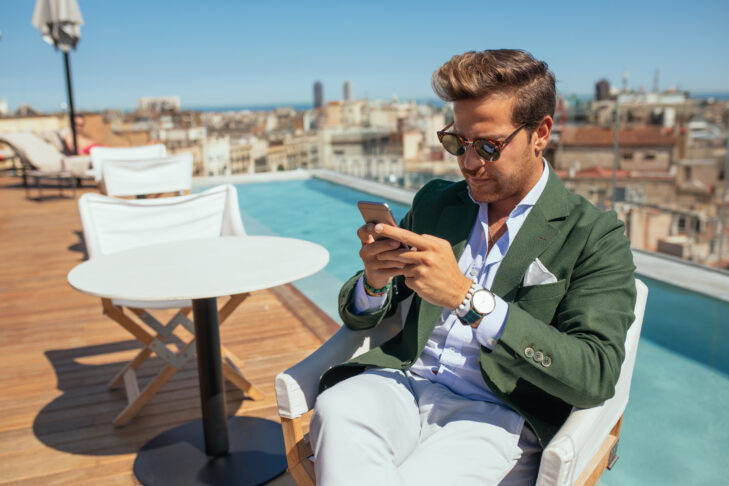 COVID-19 has pushed the need for contactless hotel technology to the forefront as many hotels began investing in various contactless solutions as a means of limiting interaction.  Hotels have invested in contactless check-in and mobile key, in order to provide guests with a seamless and safe check-in experience.  Contactless technology has also extended to guestrooms, where guests have the ability to control the entertainment system, the room temperature, the lighting and can make requests using either their mobile devices or by using a voice activated digital assistant.  Contactless technology has also expanded to provide guests with access to all types of services in a fast and convenient way.
Interested in Upgrading Your Phone Systems?
What are App Clips?
App Clips allows users to experience a small part of what an app has to offer, without the need to download the entire app.  It can be used for contactless hotel check-in, restaurant reservations, car rental reservations and many more experiences that travelers may be interested in.  App Clips are easy to navigate and allows users to complete requests within seconds without the need to fully download an app from a business.  App Clips was launched in 2020 by Apple and allows users to scan a QR code or use NFC touchpoints to access services.  NFC (Near Field Communication) is a wireless technology that enables short range communication between compatible devices.  App Clips allows for payment through Apple Pay and users won't be required to make any downloads or to sign up as their payment information would have already been saved through Apple Pay.  App Clips provides a completely contactless hotel experience through the use of mobile devices.
App Clips for Hotels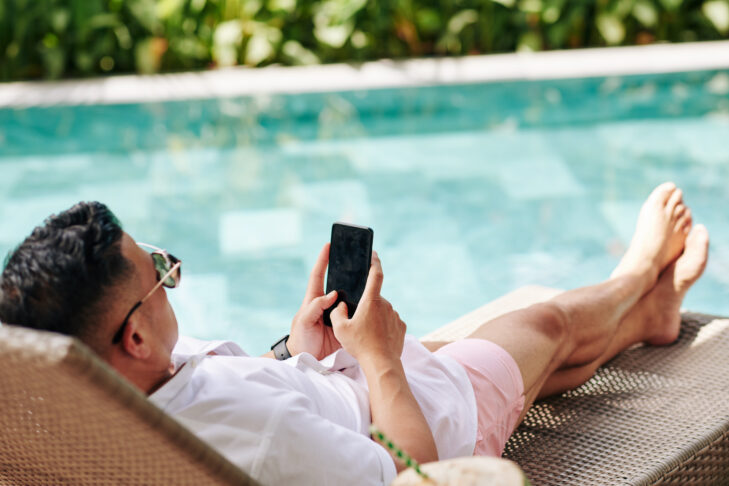 Hotels can utilize App Clips to provide travelers with a contactless hotel experience, that allows guests to check-in, to make restaurant reservations or to take part in any other type of experience, without downloading the hotel's entire app.  Caesar's Entertainment utilizes Apple's App Clips solution and allows guests access to Caesar's Rewards Mobile app without having to fully install it.  Guests can use App Clips to locate their hotel rooms and to make restaurant reservations within the hotel.  Caesar's Entertainment offers a Find My Room App Clip, that provides detailed directions to guestrooms and to other areas of the hotel.  Caesar's Entertainment also offers guests the use of the Book Restaurant App Clip, which saves guests time by allowing them to book restaurant reservations without the need to enter information or the need to download the hotel's app.  Both Find My Room and Book Restaurant App Clips are key features of the Caesar's Rewards Mobile app and if guests find these features to be pleasant and helpful, they can download the entire app.  Apple's App Clips for Caesar's Entertainment is accessible through QR codes, NFC touchpoints or from links sent to users by the hotel.
App Clips for Travel Brands
Expedia Group's Hotwire.com, launched its App Clip to provide hotel ratings, hotel information and the ability for users to book using Apple Pay.  In the midst of the pandemic, Hotwire saw their app users double between the months of May and August of 2020.  80% of Hotwire's customers usually booked the day before or the day of their trips, as Hotwire provides last minute bargains, weekend getaways or any number of last minute deals.  Hotwire's App Clip provides users with useful hotel information, such as hotel ratings and allows them to book trips with one tap through Apple Pay.
How Can Hotels Benefit From App Clips?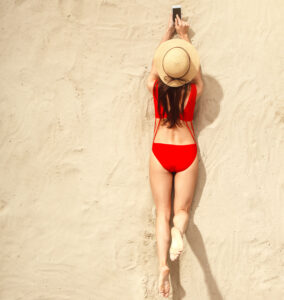 App Clips utilizes contactless technology and provides guests with information directly through their mobile devices without the need to interact with hotel staff.
Marketing Opportunity for Hotels
App Clips allows users to experience a hotel or company's app without fully downloading it, users get the opportunity to experience key features and if they find it to be beneficial they can then fully download the app.  App Clips can help Hotels to market their services by exposing customers to a glimpse of the personalized experiences that the hotel has to offer and what their experience would be if they were to download the entire app.  Hotels can provide information about their brand and services directly to their target audience.  If a customer has a pleasant experience using an App Clip, they can share its URL with others on social media or through messaging.
Saves Space and Time for Users
App Clips will likely appeal to users, as it doesn't take up additional space on mobile devices and users are not required to download a company's full app.  App Clips also saves time by interacting well with other apps and removes the need to wait for downloads or to sign up for services.