How Can Hotels Benefit from CCTV Security Systems?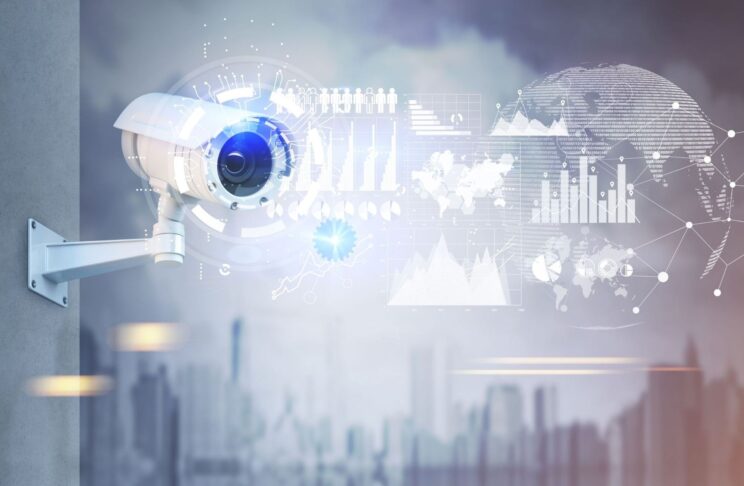 Consumers have the expectation of staying at hotels that provide a safe and comfortable experience and the hotel's security system plays an important role in meeting that expectation.  CCTV systems provide hotels with the ability to keep guests and staff safe and prevent criminal activity from occurring on the hotel's premises.  Negative incidences that are associated with your hotel has the potential to reach billions of people worldwide and can have an adverse impact on your hotel's reputation.  CCTV systems can help hotels monitor and quickly intervene in situations that could have a negative impact on the hotel, its employees and on guests.
Upgrade Your Hotel Technology!
How Can Hotels Benefit from CCTV Cameras?

Offers a Sense of Security
Hotels are frequented by a lot of guests and employees and CCTV cameras provide complete visibility throughout the hotel.  CCTV systems makes it easy to monitor the entire hotel, including all entrance and exit points, parking areas and corridors.  At least 50% of Americans google companies before conducting business with them, and consumers will be more likely to gravitate to hotels that make safety a priority.
Assist in Loss Prevention
Hotels can use security cameras to prevent the loss of hotel property and the hotel security system also allows better oversight of daily hotel operations.  CCTV cameras installed in storage areas can help to keep track of hotel supplies and reduce the likelihood of stocks and items going missing.  The hotel security system is also a valuable tool in tracking down misplaced or stolen items and returning them to guests.
Protection Against Lawsuits
During legal disputes, a hotel's security system can provide video evidence that can be used to defend against lawsuits.  In cases of employee or guest injury, a hotel's CCTV system can minimize property claims and liability claims that would prove to be costly for hotels.  The hotel security cameras can also be used as evidence in dispute of in-house charges and is also used by law enforcement during criminal investigations.
Deters Criminal Behavior
A hotel security system can help hotels control the flow of traffic in areas designated for guests.  CCTV cameras installed in spas, gyms and pool areas help to identify intruders and prevent them from entering the hotel's property.  CCTV cameras installed in service corridors and other areas help to keep track of employees and restrict any unauthorized activity from guests and employees.  Once individuals realize that they are being monitored, they are less likely to engage in criminal conduct in the presence of CCTV security cameras.
CCTV Gives Hotels a Competitive Edge
Negative reviews about your hotel will influence prospective guests, as 90% of consumers read reviews online before choosing a business and 74% are more trusting of businesses with positive reviews.  CCTV systems allow hotels to gain that competitive edge by providing guests with the best possible hotel experience.  Hotel security systems can help to intervene or prevent disruptive events that could cause a negative guest experience.  Guests who had a safe and enjoyable experience are likely to leave positive reviews and are likely to return in the future.
Employee Safety
According to the Occupational Safety and Health Administration (OSHA), each year 2 million people report being victims of some type of workplace violence.  Ensuring the safety of employees is a top priority for hotels and a hotel security system helps hotels to identify and intervene during instances of harassment or violence towards employees.
Safety and the Guest Experience Go Hand in Hand
In order for hotels to provide a great guest experience, they must also put systems in place to provide a safe environment as well.  To create a safe and secure hotel environment, installing CCTV cameras on the hotel premises is essential.  A hotel security system shows that safety is a priority and that hotels value creating a quality hotel experience for guests.  Consumers have high expectations of their hotel stay and utilizing CCTV technology greatly improves the overall hotel operations and offers a better experience for guests.