5 New Tech Trends at HITEC 2022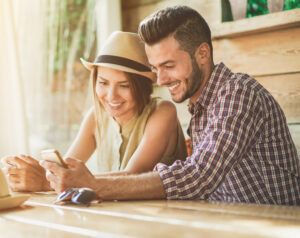 A new study conducted by Oracle Hospitality and Skift shows that travelers want a high-tech and contactless hotel experience, 73% of travelers were more likely to stay at hotels that offered self-service technology.  73% wanted to use their mobile devices to manage their hotel experience, 77% were interested in using automated messaging or chatbots and 43% wanted voice activated controls in guest rooms.  Guests want the option to check-in/check-out, place food orders and make payments using their mobile devices.  The upcoming HITEC Orlando technology conference will feature key technologies by Hospitality technology providers that can help hotels meet guests' expectations.
Youtip Digital Tipping
HITEC Orlando will feature Youtip, a cashless and contactless digital tipping service that allows guests to tip staff without using cash.  Youtip's Scan and Tip system does not require guests to download any apps, guests can tip directly through digital wallets such as Apple Pay and Google Pay.  Customers can access cashless tipping by scanning QR codes located anywhere in hotel rooms, valet stands or on employee badges.  Guests can also access Youtip through links received by text or email.  Youtip allows guests to leave valuable feedback about their hotel experience, customers can rate their experience with employees and with the hotel's service.
Features
Scan & Tip
Direct access to digital wallets.
No app download is required to use youtip.
Quick & simple transaction using digital wallets such as Apple Pay and Google Pay.
Powerful Feedback Tool
Post-tip feedback screen lets customers rate employees, service levels, and leave helpful feedback.
Ratings can be 1-5 stars or a Net Promoter Score.
Versatile & Pervasive
Customers can access tipping screens on their phones by scanning QR codes or links sent via text or email.
QR codes can be placed anywhere, inside hotel rooms, on employee badges & valet stands.
Virdee Self Check-in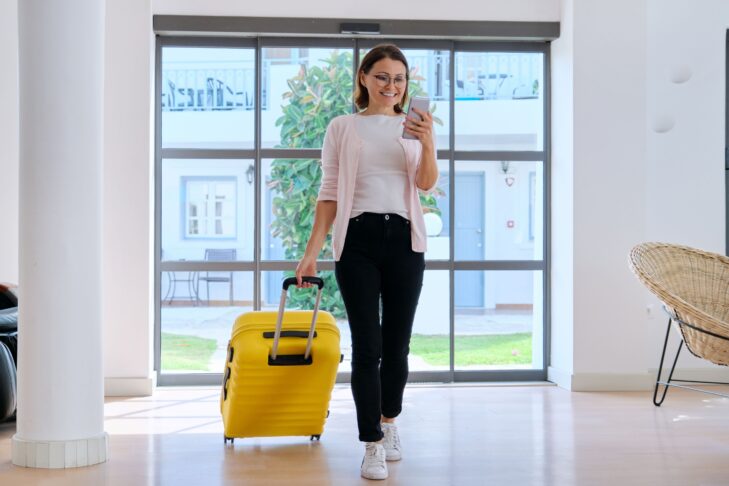 HITEC 2022 will showcase Virdee Self Check-in, the solution allows hotels to give guests more control of their hotel experience by allowing them to decide how they would like to check-in.  Virdee's Reception Mobile and Virtual Reception Kiosk solutions work seamlessly together and enables mobile check-in as well as check-in using the hotel's kiosk.  If guests want a physical key card in addition to mobile key, they can scan the QR code from the app or welcome email at the kiosk in the hotel's lobby.  Mobile key management enables guests to unlock guest room doors and access other areas of the hotel with their mobile devices.  The entire check-in process including verifying identities, providing signatures, and making payments can be completed using the mobile app or by using the kiosks.  Both the Reception Mobile and the Virtual Reception Kiosk allow guests to simply press a button and be connected with the hotel's staff through the remote assistance feature.
Reception Mobile
Check-in
Secure ID verification
Payment & Signature
Special requests, Room choice & upgrades
Remote assistance
Food & beverage ordering
Virtual Reception Kiosk
Verify their identity
Submit payment & Sign T&Cs
Submit special requests
Pick room & upgrade
Remote assistance
Print and re-print keys
Sign up for loyalty programs
Grubhub for Hotels & Resorts
Grubhub will be showcasing their mobile ordering solution at HFTP HITEC this year.  The GrubHub platform allows hotels to modernize the room service experience by giving guests access to food and beverage options, as well as select retail options.  Mobile ordering offers guests the option to either pick up their orders or have orders delivered directly to their rooms or to the pool area.  Guests also have the option of contactless pick up from a temperature-controlled smart locker that requires a QR code to access.  The app enables contactless payments and gives guests the option to charge purchases directly to their rooms or to pay using credit cards.  Guests are also able to keep track of their orders, as the app sends delivery notifications that alerts guests as to where their orders are in the delivery process and exactly when they will be arriving.
Features & Benefits
Mobile Ordering & Delivery
Temperature-Controlled Smart Lockers
Cashless Kiosks
Robot Delivery
Reporting & Analytics
Modernize the Dining Experience
Streamline Operations
Integrate with Guest Folios
Convenience of Contactless Service
Revenue Generating Opportunity for Hotels
Nomadix and Telkonet Smart Room
Attendees at HITEC 2022 can expect an array of key technologies to be on display.  Nomadix and Telkonet will be showcasing their Angie voice assistant and smart thermostat integration at HITEC Orlando.  The partnership allows guests to control Telkonet thermostats using voice control with Angie voice assistant.  Telkonet is designed with energy efficiency in mind and allows hotels to reduce energy consumption and operate more efficiently while giving guests control of their comfort level during their stay.
Angie by Nomadix offers hotels a multilingual digital concierge that fulfils guest requests, answers common questions, allow guests to request room service, book hotel services and check-out, using voice assistant and touchscreen.  Guests can also control the lighting, the TV, the thermostat and curtains all using voice control.  Angie allows hotels to 100% customize their property specific answers to guests' questions.  Devices offer 24-hour assistance to guests, allowing hotel employees to focus on delivering a high-quality hotel experience.
Features & Benefits
24/7 multilingual assistant with voice control & touchscreen interface
Fully customize answers to guest questions
Relieve staff from simple recurrent questions, allowing time for high-value services
Personalize rotating screens for education and advertising (on select devices)
Analytics and reporting capabilities
Integrate with in-room automation – thermostat, lights, TV, drapes and more
Connects to Nomadix Cloud Telephony and many third-party PBX systems
Fourteen IP Evolution Virtual Agent (EVA)
HITEC Orlando will also feature Fourteen IP's Evolution Virtual Agent (EVA), the solution combines Interactive Voice Response (IVR) with Artificial Intelligence to improve upon the guest experience while reducing costs.  EVA has the ability to communicate in 130 different languages and dialects and provides answers to commonly asked questions.  EVA allows guests to make special requests for late check-out, to make housekeeping requests, to request wake-up calls and to request room items.  Guests can also communicate via texts, with WhatsApp messaging and through Facebook Messenger.  Hotels can utilize EVA to reduce calls to guest services by over 60% and provide answers to guest questions 24 hours a day.
Features
Take Orders & Secure Payments
Send Texts & WhatsApp Messages
Automatically Answer Guests 24X7
Intelligent Call Routing
Make & Change Reservations
Make Special Requests
Greet Callers by Name & Loyalty Status
Benefits
Reduce calls to hotel agents by over 60%
Improve the services offered to guests & reduce costs.
Reduce Wait Times
Reduce Abandoned Calls
Handle Guest calls more efficiently
Cost Saving
Efficient Staff Utilization
Enhanced Guest Experience