Can Hotel Robots Help to Ease the Current Labor Shortage?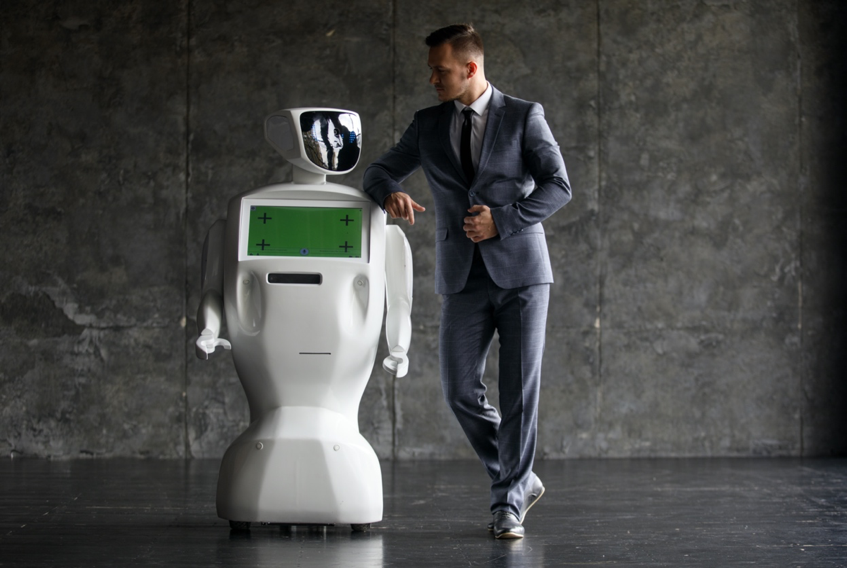 Travelers are flocking to hotels once again, but employees are slow to return.  The Hospitality Industry is currently facing a major labor shortage, a September 2022 survey conducted by the AHLA found that 87% of hotels were experiencing staffing shortages and 36% considered those shortages to be severe.  43% of hotels were finding it most difficult to hire housekeepers, forcing some hotels to reduce housekeeping services.
Hotels have taken steps to attract more employees, 81% of hotels have increased wages, 64% are offering greater flexibility with work hours, and 35% have increased benefits.  Hotels still need to come up with ways to better attract employees, as 91% of those surveyed are still unable to fill open positions.  This is a slight improvement from the May 2022 survey which found that 97% of responders were short staffed, 49% considered those shortages to be severe and 58% were finding it the most difficult to fill housekeeping positions.
According to the U.S. Bureau of Labor Statistics, as of August 2022, hotel employment has declined by close to 350,000 jobs compared to February of 2020.  Hotels still need to fill many of the positions that were lost as a result of the pandemic, there are currently over 115,000 hotel vacancies that need to be filled.  The labor shortage has led hotels to cut back on services, but hotels can utilize robotic technology to increase efficiency, allowing hotels to do more in less time.
The Effects of Staffing Shortages on Hotels
Since the pandemic, there has been an increase in the use of hotel technology that has helped hotels to operate more efficiently.  More hotels are offering self-service options, such as mobile check-in/self-service check-in, mobile key and chat bots, but hotels are still struggling to fill the gaps caused by the labor shortage.  Due to staffing shortages, hotels are expected to do more with less resources, and have been forced to operate at reduced capacity.  Many hotels are operating with fewer staff and reduced housekeeping hours; the front desk hours have been reduced and hotels have been forced to cut back on dining hours and scale back amenities.  Due to less staff, guests are facing longer wait times for their requests, as well as longer wait times to check-in and this can have an impact on the overall guest satisfaction.  The overall hotel-guest satisfaction declined by 8 points compared to 2021, according to the most recent J.D. Power North America Hotel Guest Satisfaction Index.
How are Robots Being Utilized in the Hospitality Industry?
Concierge Robots
Robots are being used in place of the concierge and are able to provide guests with information regarding local attractions and any hotel information that may be needed.  Robots can also greet guests, offer snacks and beverages and help to carry luggage to guest rooms.
Cleaning Robots
Robots have the ability to work around the clock to clean guestrooms and to ensure that bathrooms and public areas are sterilized.  Robots can greatly reduce the number of hours that it takes to clean, allowing staff to efficiently finish their cleaning duties.  Robots also require little maintenance, they require cleaning bags to be changed periodically and batteries to be kept charged.
Delivery Robots
Delivery robots are also being used in room service to deliver meals, towels and any number of items that guests request.  Robots also have the ability to deliver in other areas of the hotel, such as the pool area and can also collect used dishes.  These robots have the ability to take the elevator and can make over 100 deliveries daily.  Guests can unlock the robots with a unique code from their mobile phones in order to retrieve their delivery.
Security Robots
Hotel security robots can work around the clock to patrol areas of the hotel and identify unusual or unexpected objects and send a live streaming alert to hotel security personnel.  Robots are capable of sending out alerts, broadcast messaging and two-way intercom communication.
How can Hotels Benefit from the Use of Robots?
The use of robotics has increased in the Hospitality Industry, according to a recent report by MarketsandMarkets, the global market for hotel robots is expected to grow from $79 million in 2020 to $338 million by 2025, at a compound annual growth rate (CAGR) of 32.8%.  The adoption of robots offers hotels an efficient and cost-effective solution to the current staffing shortages.  Hotels are increasingly turning to robots to improve productivity and to compensate for the shortage of staff.
Hotels can utilize robots to improve operational efficiency by automating tasks normally done manually.  Robotic technology allows hotels to fill needed gaps in the housekeeping department, 43% of hotels were finding it most difficult to hire housekeepers.  Robots can help hotels to increase guest satisfaction while reducing the burden being placed on staff.  Robots allow hotels to offer guests 24/7 services, they can work long hours and work on holidays, which can be difficult for some employees.
Robots can also help hotels to reduce cost and time, they require very low maintenance and can work around the clock, allowing them to cover more shifts and free up employees to perform other guest related tasks.  Robots also make room service deliveries, making it easier for guests who do not want to interact with staff.
The use of Robots is Nothing New
In 2015 Japan opened its Henn Na Hotel which consisted of 243 robots, robots were used primarily throughout many of the areas of the hotel.  By 2019 the hotel had figured out which robots were effective, and which needed to be replaced and reduced their robotic staff by 50%.  In 2019 Alibaba's FlyZoo Hotel in China opened its 290-room hotel that is almost entirely ran by robots and most functions within the hotel are automated.  From check in to check out, most of the services offered by the hotel is provided by robots.  Robots deliver food, towels and toiletries and many other items that guests may request.  Guests make reservations and payments from their mobile phones; they have the ability to check in using kiosks in the hotel and can enter their rooms using facial recognition.