How Can Hotels Benefit from Cashless Tipping?
What is Cashless Tipping?
Most guests travel with their credit and debit cards, as a result the number of tips that guests would normally leave hotel employees has decreased.  A recent poll conducted by Travis Credit Union found that the average American is twice as likely to use their debit and credit cards instead of using cash.  Out of the 2,000 people that were polled, only 16% still carried cash, while 37% occasionally kept cash in their wallets.  Cashless tipping allows guests to digitally tip hotel employees with the use of their mobile devices.  Digital tipping solutions makes it more convenient for guests to tip employees with credit/debit cards and digital wallets.
How Does Cashless Tipping Work?
Cashless tipping allows guests to digitally tip staff without using cash, it makes the tipping process more convenient and doesn't require guests to download any apps.  Guests can tip directly through digital wallets such as Apple Pay and Google Pay.  Customers can access cashless tipping by scanning QR codes located anywhere in hotel rooms, valet stands or on employee badges.  Digital tipping solutions allow guests to accurately and quickly distribute tips to the right employees, this can help to boost the earning potential of employees and increase employee morale.
Cashless Tipping Benefits for Hotels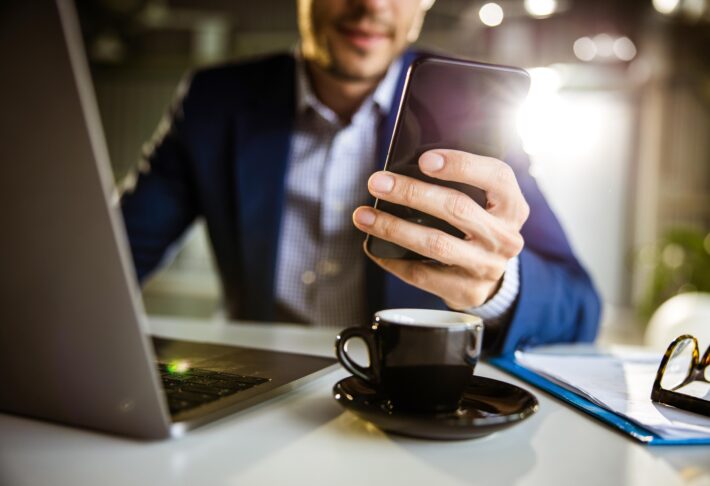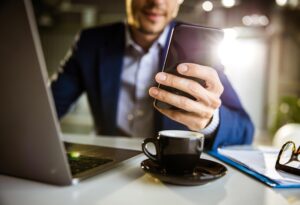 Increase Earning Potential
The Hospitality Industry is currently facing a major labor shortage, a recent survey found that 97% of hotels were experiencing staffing shortages and 49% considered those shortages to be severe.  58% of hotels were finding it most difficult to hire housekeepers, cashless tipping gives guests the opportunity to leave tips for all employees, including housekeepers and valets.  A digital tipping solution will give employees the opportunity to increase their earning potential by allowing guests to leave cashless tips with their credit/debit cards and digital wallets, creating opportunities for employees to financially thrive and an additional incentive to remain with hotels.
Boost Employee Morale
Since most guests travel without cash, there has been a noticeable reduction in the amount of tips that hotel employees would normally receive.  A digital tipping solution would allow guests to use their mobile devices to quickly reward employees for their outstanding service.  Employees will feel appreciated and will be more motivated to do a good job knowing that they will be rewarded.
More Tipping Opportunities
Cashless tipping is accessible to all your team members and allows guests to conveniently tip employees without searching for available cash.  Cashless tipping also provides guests with more options to tip hotel employees, guests can choose from a variety of payment options such as GooglePay and ApplePay.  And hotels can also share tipping profiles with guests by sending a hyperlink via text messaging or emails, and with the use of NFC and printed materials.
Reduce Administrative Work
Cashless tipping reduces the administrative work placed on staff to go through paperwork and calculate and distribute tips.  Digital tipping automatically distributes tips, tips can be distributed directly to the employee's bank account or paycheck, allowing for minimal administrative work.
Cashless Tipping Features
Automatic Distribution
Cashless tipping removes the nuisance of splitting and distributing tips.  A digital tipping solution distributes tips to your hotel's bank account or payroll system.
Pooled & Individual Tip Collections
Team members often work together to deliver the best hotel experience to guests.  Digital tipping solutions offer guests the versatility of tipping individually or for tips to be pooled.
Designed for Your Brand
Digital tipping solutions offer hotels a white label experience that is designed with the hotel brand's image in mind.  Hotels can design their digital tipping solution with their brand logo, colors and images.
Gauge Staff Performance & Guest Satisfaction
Digital tipping solutions give hotels real time insight into guest satisfaction.  Hotels can use guest feedback to improve upon the guest experience and create a better experience for both employees and guests.
Unlimited Sharing Opportunities
Tipping profiles can be shared with guests via text messaging and email, NFC and printed materials such as leaflets, business cards, stickers and more.
Vendor Spotlight: Unifocus Gratitude Digital Tipping
Gratitude is a fully integrated digital tipping solution that gives guests the ability to tip hotel staff securely from their mobile devices.  The tipping solution does not require the downloading of any apps, allowing guests to simply scan the customized QR code and leave tips for all hotel employees, including valets and housekeepers.  Gratitude allows guests to tip digitally from Apple pay and Google Pay and lets hotels accurately distribute tips to the right employees.  The tipping solution is connected to Unifocus's survey system and allows hotels to receive valuable feedback and make quick service adjustments.
Features & Benefits
One System
Tips are automatically directed to the right employees within one seamless workforce management system.
Day Pay
Instant pay capabilities allow managers to put earned wages into employees' hands sooner.
White Labeled
A highly customizable tipping experience gives guests the feeling of security and consistency.
One Simple Solution
QR Codes at multiple touch points throughout properties inspire guests to leave tips for hotel staff.
No App Necessary/ Scan and Tip
Guests scan the customized QR code and easily leave tips for housekeepers, valet staff and other under tipped employees.
Digital Wallet Integration
Gratitude allows guests to effortlessly make transactions using digital wallets such as Apple Pay and Google Pay.
Pulse Surveys
Gratitude is connected with the UniFocus survey system and allows hotels to collect quick feedback that helps to make quick service adjustments.