Hotel WIFI Can Make or Break the Guest Experience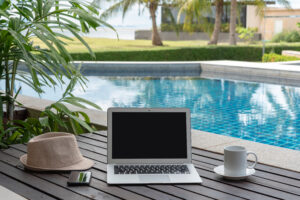 Hotel WIFI has become an essential part of the guest experience, as guests depend on WIFI to conduct business, to keep in touch with love ones and for their hotel in-room entertainment.  Guests are also traveling with more devices and will arrive at hotels with their cellphones, laptops and tablets, in addition to other devices.  Hotel WIFI is no longer considered a convenience, it has become an expectation and can have an impact on the overall guest satisfaction.  Hotel Internet Services conducted a Hospitality WIFI study that gathered responses from 670 guests and 200 hoteliers.  93% of guests felt that complimentary WIFI was the most important amenity and 90% felt that it was very important to have access to WIFI during their hotel stay.  The survey discovered that 58% of guests felt that WIFI service would have an impact on their booking decisions.
WIFI Can Impact Hotel Reputation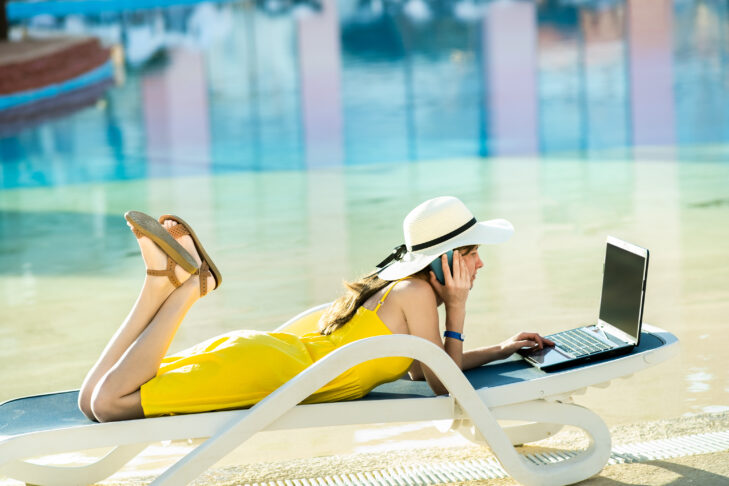 WIFI has the ability to make or break the guest experience, 85% of guests reported that the quality of the hotel's WIFI affected their decision to book a specific hotel location or brand.  Reliable hotel WIFI is considered to be an essential part of the hotel stay and guests have the same expectations of hotel WIFI as they do from their home WIFI networks.  The survey found that 76% of guests traveled with multiple devices with the expectation of connecting them to the hotel's WIFI network.  92% of guests will travel with smartphones, 56% will travel with laptops, 42 % will carry their tablets and 17% will arrive with their smart watches.  Hotels need to provide reliable WIFI with the ability to connect the multitude of devices that guests will travel with.
Guests expected to have access to WIFI not only in guestrooms but also in the lobby, in restaurants and in the pool area.  71% of guests felt that the biggest issues affecting hotel WIFI was poor signal strength, 68% felt that speed was a major issue and 61% felt that connectivity was a significant problem.  43% of guests surveyed felt that hotels did not have sufficient bandwidth to meet their expectations.  Having sufficient bandwidth is essential for hotels, as hundreds of travelers will travel with multiple devices that will be connected to the hotel's network at the same time.
Hybrid Workspaces Place Demand on Hotel WIFI
COVID-19 has resulted in a shift in the workplace, as many employees were forced to work from home.  It has been over a year since the pandemic began and most employees have the expectation of a hybrid workspace.  A survey conducted by PWC in November and December of 2020, found that throughout the pandemic, 83% of employers reported that the shift towards remote work has been successful for their companies.  55% of employees would prefer to work remotely for at least 3 days of the week and employers are in agreement, as 68% are in favor of a shift towards a hybrid workspace.  Those remote workers can choose to work from hotels for a week or for a month and will be willing to book hotels that they are confident can meet their WIFI expectations.  High speed hotel internet is essential, as guests want to connect to a hotel network that enables presentations, video conferencing and that gives them the ability to connect virtually to coworkers.
Passpoint Secure WIFI for Hotels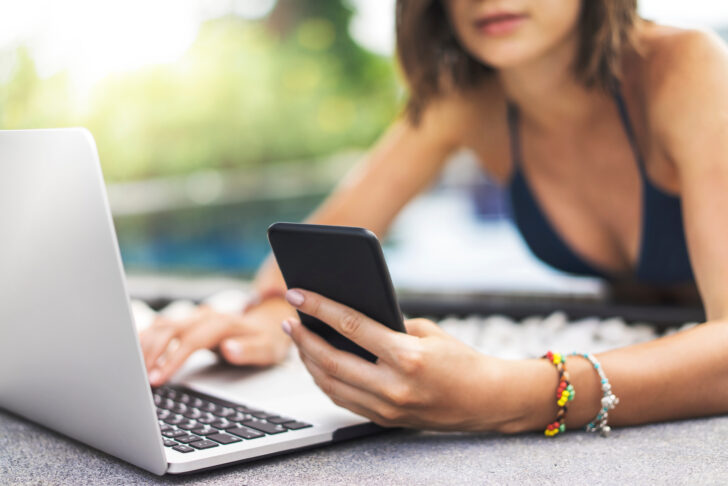 Guests want to be able to access reliable and high speed WIFI networks, but they also want a safe experience as well.  Hotel cybercrime is a major security concern and cybercriminals have the ability to establish malicious wireless networks that lure unsuspecting guests to connect to them in an effort to steal guests' information.  Hotels can boost their network security by using Passpoint.  Passpoint technology streamlines network access by using profiles to authenticate instead of passwords.  Mobile devices have the ability to exchange information with the hotel network before the device is connected.  Devices can communicate with the hotel network to see if it possesses a credential that the network can use to authenticate the device.  If guests have created profiles at hotel brands as a means of booking their stays, checking in or to sign up for loyalty points, that profile can be used to automatically connect to a trusted network associated with that profile.  This is an added level of security that prevents guests from connecting to malicious networks and potentially having their information stolen.  Once guests have established a profile, they will have the ability to access any brand location without the need to authenticate multiple times.
Quality WIFI Can Give Hotels a Competitive Edge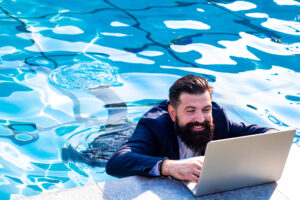 Guests are traveling with multiple devices and will require more bandwidth, which will place a high demand on WIFI networks.  The majority of guests are basing their booking decisions on a hotel brand's WIFI reputation.  WIFI has become an essential amenity for guests and will have an impact on revenue.  Hoteliers need to consult with reputable internet service providers that will keep them abreast of the latest technological trends and needs, that will meet guests' expectations of seamless connectivity and network security.