COVID-19 Vaccine and Hotels
Most people around the world let out a collective sigh of relief as a vaccine for COVID-19 became available in December of 2020.  According to the Centers For Disease Control, 6.6 million Americans have received their initial dosage of the vaccine and 150,000 people have been fully vaccinated so far.  This has led many in the Hotel Industry to have a more hopeful outlook that travel will increase, and hotel occupancy levels can begin to rebound.  In a December 2020 Corona Travel Sentiment Index Report, 59% of Americans felt more enthusiastic about life returning to normal in the next 6 months as a result of the vaccine becoming available and 51% also expressed optimism about traveling again.  50% of the people surveyed were excited about planning their next vacation, but what impact will an increase in travel have on hotel pricing?
Which Hotel Technology Best Fits Your Needs?
Discounted Hotel Rates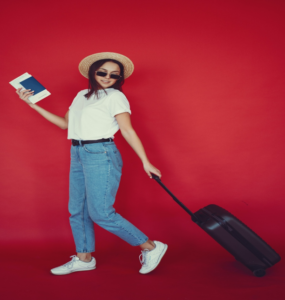 Many hotels were forced to temporarily close as a result of the mandatory travel restrictions related to COVID-19.  Others furloughed employees, cut salaries and had to seek financial assistance in order to operate.  Travelers were in the unique position to choose hotel packages that best fit their needs, as hotels began offering day rates as an incentive to those wishing to work from hotels instead of working from home.  Flexible cancellation policies were now available and extended stay packages were used as an incentive to lure guests back to hotels.  Hotels were forced to significantly decrease rates due to the lack of travel caused by the pandemic.  And some hotels were offering rates that were significantly lower than their pre-COVID-19 rates.  These lowered rates were intended to entice guests back at a time when most people around the world were apprehensive about traveling.  With access to a COVID-19 vaccine, more Americans will begin traveling again and hotels will seek to rebuild after a financially devastating year.
COVID-19 Impact on Travel
2020 has brought unprecedented changes to the Hotel Industry and the effects will be felt for years to come.  Travel in the United States is big business, in 2019, 79.3 million people traveled to the U.S. and 2.3 billion Americans traveled domestically.  Of the 2.3 billion Americans that traveled domestically, 1.9 billion traveled for leisure.  Domestic and international travelers spent $241 billion on lodging alone in 2019.  But the COVID-19 pandemic has had a severe impact on travel and as of December 2020, travel spending had dropped 48% compared to what it was in December of 2019.  Since March of 2020, the pandemic has resulted in over $500 billion in cumulative losses for the travel economy.  COVID-19 travel restrictions were put in place to prevent the spread of the coronavirus and that led to historically low occupancy levels for hotels.  As a result, the Hotel Industry has suffered a $46 million dollar loss in room revenue since the pandemic began in March of 2020.
Hotel Safety is an Additional Expense
Now that a COVID-19 vaccine that is over 90% effective is available, it will have an impact on hotel pricing.  Not only has the Hotel Industry suffered a loss in revenue due to less travel and low occupancy levels, but hotels have most likely been forced to increase their cleaning budgets to meet the new COVID-19 safety standards.  The requirement of gloves, face masks and hand sanitizers are an additional expense incurred by hotels as a response to COVID-19.  Employees are required to clean more frequently, and new laundry and guest room policies have also been put in place.  The investment in COVID-19 COVID-19 hotel cleaning technology such as electrostatic sprayers that are effective at killing microbes and UV light technology to sterilize key cards are being used by hotels to prevent cross contamination.  Improvements in ventilation and air conditioning systems were also required in order for hotels to be operable.  In addition to increasing their cleaning budgets, hotels are also required to leave guest rooms vacant for 24 to 72 hours prior to or after cleaning.  These changes were necessary in order to offer a safe environment for guests and employees, but they were an additional expense for hotels that were already financially strapped.
When Travel Increases So Will Hotel Pricing
It has been estimated that hotels are not expected to fully recover and return to normal occupancy levels until 2023, but hotels need to rebound after almost a year of unprecedented loss in revenue.  Many hotels have invested heavily in cleaning and contactless hotel technology and that could be viewed as a selling point that could lead to increased pricing.  Hotels can market the various cleaning enhancements made to ensure safety as a means of luring guests in, and also as a perk that could potentially drive prices up.  Although a vaccine may not be available to all travelers until well into 2021, most Americans are anxious to plan their next vacation.