How Can Hotels Offer Guests the Best WIFI Experience?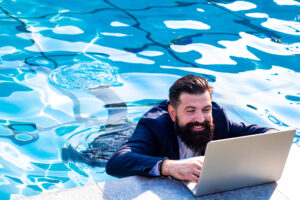 Guests have different expectations from their hotel's Wi-Fi network, guests that are traveling for business need to stay in touch with team members and will require features like video conferencing.  Other guests want the ability to stream videos and access social media during their stay and have the expectation of uninterrupted service.  Guests will also be traveling with multiple devices, such as smartphones, laptops and tablets and have the expectation of connecting them to the hotel's network.  In order to meet guests' expectations, hotels need to ensure that the Wi-Fi infrastructure is in place to adequately meet the increased demand for bandwidth, instant connectivity, reliability and network security.
How are Guests Utilizing the Hotel's Wi-Fi?
Hotel Internet Services conducted a study of over 200 guests and nearly 100 hoteliers in order to gain insight into the emerging trends in guests Wi-Fi expectations.  The study found that guests will be traveling with multiple devices, 98% of guests travel with smartphones and 70% traveled with laptops, while only 38% brought tablets during their hotel stays.  Remote work is also increasing, 80% of guests are likely to use the hotel's wi-fi to work remotely, 64% used Wi-Fi for video calls on platforms like zoom and 53% utilized Wi-Fi to download files.  Remote workers will need to access a hotel network that allows them to perform critical job functions without disruptions.  Guests also have high entertainment expectations from their hotel experience, 66% used Wi-Fi to stream content from popular subscription providers like Netflix and Amazon and 72% prefer to cast entertainment from their personal devices to the hotel's TV.
Guests Wi-Fi Complaints
Guests also had complaints about their hotel's Wi-Fi service, 42% of guests surveyed felt that dropped connections and slow internet speeds were their biggest complaint.  Slow speeds and dropped connections can impact guests that want to stream videos and also affects services like video conferencing that remote workers will be utilizing while traveling.  29% of guests experienced issues while logging in, 23% experienced spotty Wi-Fi signal coverage and 21% felt that insufficient bandwidth was an issue during their hotel stay.  Guests have the expectation of connecting their personal devices to the hotel's network, therefore hotels must ensure that there is sufficient bandwidth to accommodate their needs.
Safe and Secure Wi-Fi Service
Guests want to connect to a hotel network that is safe and secure, 80% of hoteliers surveyed felt that cybersecurity was highly important and that hotels needed to ensure that guests are protected against viruses and malware.  Cybersecurity is especially important as more guests are traveling with their personal devices that will be connected to the hotel's network.  85% of guests appreciated being able to control aspects of their hotel stay with the use of their personal devices.
How Can Hotels Meet Guests Expectations?
How can hotels keep up with the increasing demands and make quality Wi-Fi service available to guests?  Since the pandemic remote work has increased, guests are also traveling with personal devices to connect to the hotel's network and the demand for mobile technology is also increasing.  Hotels must ensure that the Wi-Fi infrastructure is in place that is capable of supporting these demands.  The quality of the hotel's Wi-Fi has an impact on guests booking decisions, guests are unlikely to return to a hotel with unsatisfactory Wi-Fi service.
Sufficient Bandwidth
46% of guests will be traveling with at least two devices with the expectation of connecting them to the hotel's network.  Having sufficient bandwidth is essential for hotels, as guests want to connect to a hotel network that enables presentations, video conferencing and that gives them the ability to connect with coworkers and family without interruption.
Instant Connectivity
42% of guests felt that the biggest issues affecting hotel Wi-Fi was slow internet speeds and dropped connections.  Guests have the expectation of high-speed internet that allows for service without disruption.  Guests want to check email, browse social media and the web and also access popular streaming services like Netflix and Amazon.
Reliability
53% of guests reported that the quality of the hotel's Wi-Fi affected their decision to book a specific hotel location or brand.  Reliable hotel WIFI is an essential part of the hotel experience and guests have the expectation of a Wi-Fi network with no outages.  An experienced Wi-Fi provider will ensure that service is not disrupted during an outage or a disaster.
Network Security
Guests want to connect to a network with the confidence that their information is secure.  An experienced Wi-Fi provider can ensure that the appropriate security controls are in place to authenticate users and monitor the hotel's network for potential threats.
Nomadix Alerts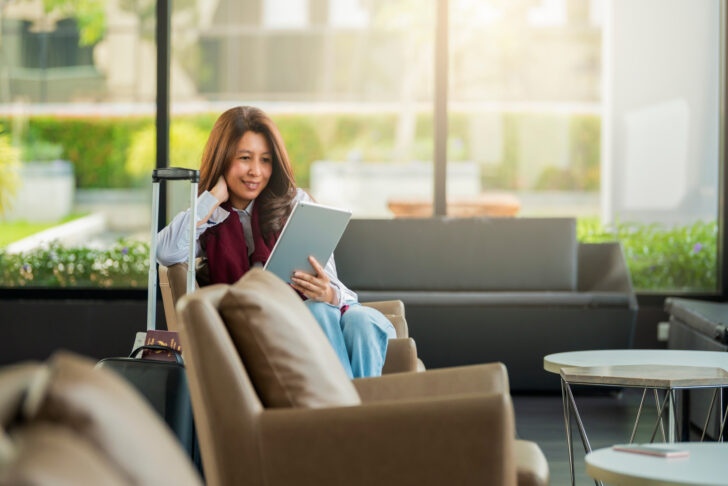 Nomadix Alerts helps hotels to maintain secure and high-quality Wi-Fi services that can meet guests demands for a reliable and quality Wi-Fi network.  The solution helps hotels to regularly perform measurements of the quality and security of the Wi-Fi network by providing details of unexpected interferences, coverage issues, and cyber-attacks.  The solution automatically identifies potential issues before they begin to impact the quality of service.  Nomadix Alerts monitors the hotel's Wi-Fi quality by checking for potential threats, allowing guests to confidently connect to the hotel's network without fear of viruses or malware.  This is a 2-in-1 solution that also protects hotel employees who work alone, the devices send out alerts when employees request assistance, it also detects falls and provides real time location updates.
Features:
Wi-Fi Analysis Tool
To help hoteliers increase their Wi-Fi QoS, reduce guest complaints, and secure property networks, the badge monitors the health and security of the hotel's Wi-Fi. The cloud-based dashboard provides details of unexpected interferences, coverage issues, and cyber-attacks, with audit logs, performance measurements, consolidated reporting, and real-time alerts.
Complementary Technology
It is complementary to the full Nomadix Networks portfolio of WLAN access points, WLAN controllers, and LAN switches, and works seamlessly with any Wi-Fi setup onsite.
Competitive Total Cost of Ownership
Nomadix's solution puts the intelligence in the button. Hotels can leverage existing technology investments in access points and IoT as location beacons. Further low-cost beacons can be added, leading to a reduced total cost of ownership.
Compliant & Easy to Use 
The solution is easy to install and maintain, and helps hotels deliver on their commitment to protect their employees. Training is straightforward, providing a strong ROI and peace of mind for staff and hoteliers.
Panic Button
Isolated colleagues in guest rooms, in the spa, at the reception at night, or in other areas, can request help at the press of a button.  The badge sends an instant alert and has an embedded geolocator.
Fall Detection
An alert is triggered without pressing the button if staff are pushed or fall.