Protecting Employees From Potentially Dangerous Situations with Panic Buttons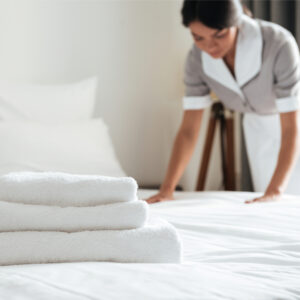 Many hotels are scrambling to enact safety measures to protect their employees from potentially dangerous and uncomfortable situations.  Because of the nature of their work, many hotel workers are required to work alone and to work late at night.  Subsequently these employees are vulnerable to sexual harassment and assault.  A reported 58% of hospitality workers are victims of some form of sexual harassment or assault.
Many cities in California, Florida, Illinois, Nevada, New Jersey and Washington have passed hotel panic button laws requiring that hotels equip their employees with safety devices such as panic buttons to enhance employee safety.  These safety devices are crucial in restoring confidence in the Hotel Industry by ensuring the safety of hotel staff.  These safety devices/panic buttons allow employees who are placed in potentially dangerous situations to receive assistance within minutes.
How Do Panic Buttons/Safety Devices Work
They dispatch emergency alerts that provide exact locations, allowing responders to reach employees within minutes.
They summon security in the event of an altercation on the premises.
They inform management of guests who are in distress or who appear to be ill.
They alert first responders if there are any virus outbreaks, such as COVID-19.
Hotel panic buttons can be operated by the push of a button and some can quickly provide a two-way communication system that displays user information.  They are equipped to provide precise locations that enable trained professionals to swiftly deploy the appropriate emergency response.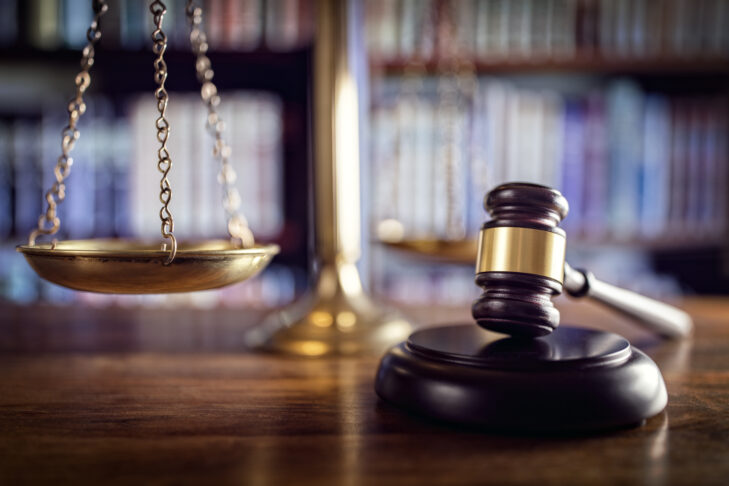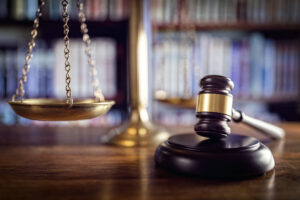 List of Cities that Have Pending or Passed Ordinances
Oakland, California.
Long Beach, California
Sacramento, California
Santa Monica, California
Miami Beach, Florida
States
Illinois
Massachusetts
New Jersey
Washington
5-Star Promise and Panic Button Laws
In September 2018, The American Hotel and Lodging Association (AHLA) and major hotel brands announced the 5-Star promise.  Participating members pledged to provide hotel employees with safety devices, to provide training and to update their policies in order to increase the safety of their workers.  Some states, such as Illinois, Massachusetts, New Jersey, parts of California and Florida have passed panic button laws or are in the process of enacting ordinances requiring hotels to provide staff with safety devices.  Many of these states/cities have deadlines by which hotels have to implement these safety measures and although some deadlines have been extended due to the onset of the Covid-19 virus, hotels that are not compliant within the designated time frame will face penalties.
Hotels are faced with the challenge of increasing safety measures in multiple locations within a specified time frame, while seeking options that reduce cost.  Many technology providers offer a comprehensive package that can be designed specifically, are cost effective and offer a high level of security.  Some hotels have established themselves as leaders of the pack when it comes to employee safety and some are still in the planning stages of implementing security measures to protect their staff.
Using Contactless Technology to Protect Employees Against COVID-19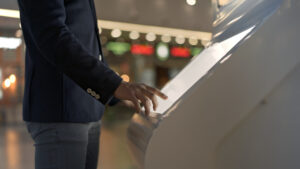 Some hotels are at the forefront of employee safety, by not only equipping staff with safety devices/ panic buttons but by implementing safety measures to protect employees against COVID-19.  The virus is responsible for infecting millions and has resulted in thousands of deaths.  The Bureau of Labor Statistics has reported that 4.8 million hospitality and leisure jobs have been lost since the onset of Covid-19.  With hotel occupancy on the rise again, the hotel industry is looking to increase their staffing levels.  Many hotels are open for business or are preparing to reopen but are undertaking stringent measures in order to protect their staff.  Hotels are taking advantage of contactless technology in order to reassure employees that it is safe to return to work.  These measures will allow employees to return to work in the midst of a pandemic that has affected millions worldwide.
Contactless Check-In
Hotels are implementing contactless technology that allow employees to have very limited interaction with guests.  Some hotels are utilizing digital check in, where guests can download a mobile app that allows them to check in from anywhere before entering the hotel.  Similarly, guests can also download a mobile key app that gives them entry to their rooms without having to come into contact with hotel employees.  Some hotels may even require that guests have their temperatures taken before they are allowed to enter onto the hotel premises.  The use of kiosks to check in, is another way that hotels minimize employee contact with guests and create a safer environment for their staff.
 Guest Rooms Equipped With Digital Assistants
Hotels are also taking advantage of contactless options, that allow guests to digitally access menus, place orders and pay their bills by using their mobile phones.  These contactless options are also available in guest rooms, where voice activated digital assistants can be used to control light, room temperature and to control the entertainment system.  These options limit the number of surface areas that guests will come in contact with, thus making guestrooms safer.  Guests can also use these devices to request a service or to request assistance.  And most hotels are adopting policies where employees can leave requested items at the door for guests to retrieve.
Applying Cleaning Technology
Hotels are going a step further to protect their staff by incorporating cleaning technology such as electrostatic sprayers.  These sprayers deliver an electric charge that allows the disinfectant droplets to cling to surfaces to ensure that areas are properly sanitized.  Using plexiglass partitions to separate staff from guests in casino and restaurant areas, is another measure that most hotels are undertaking.  Equipping workers with protective gear, such as masks and gloves are also an essential part of providing safer working conditions.  These contactless options add an extra layer of protection by minimizing guests and staff interaction.
Other Safety Measures That are in Place to Protect Employees Against COVID-19
Making face masks a requirement while on hotel premises
Provision of hand sanitizers and face masks at hotel entrance
Limit number of guests on elevators
Signs indicating guidelines of social distancing
Care packages of face masks and hand sanitizer in hotel rooms
The American Hotel & Lodging Association's recommendations for hotels
Face coverings and social distancing required
Choose contactless options
Consider daily room cleaning, only if necessary
Refrain from traveling if ill
Emerging Hotel Technology
New hotel technology is emerging that will include the use of software to track a hotel's performance as it applies to hotel cleaning.  This option will allow hotel managers to see what equipment is being used in the cleaning process, the duration of cleaning and what areas in the hotel were cleaned.  This new technology will allow hotel managers to closely monitor and make necessary improvements.
COVID-19 has impacted millions of people worldwide and providing employees with safe working conditions is a major area of concern.  Many hotels that are emerging as leaders in safety realize the importance of ensuring the safety of their employees first.  And utilizing hotel technology to find solutions is essential when it comes to rebuilding confidence in the hotel industry.  Online travel company TripAdvisor launched a search filter that allows users to narrow their search by the safety measures that hotels have implemented.  It is safe to assume that potential guests and employees are paying close attention to see which hotels are leading the charge.